09/04/2022 at 15:31
#6764
admin
Nasu: Summer in Andalusia
Nasu: Summer in Andalusia is a Japanese anime which was released in 2003. It follows the story of a professional Spanish cyclist, Pepe Benengeli, as he races the Vuelta a Espana in Andalusia.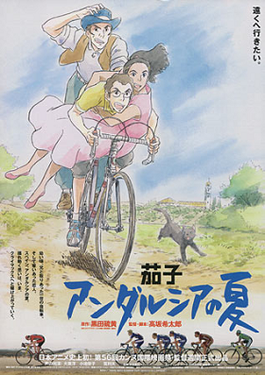 This is the first Japanese anime to have been selected for the Cannes Film Festival. This is from the famous Studio Ghibli.
You can read more about it on Wikipedia.
Watch the trailer here:
Contributed by: tank0yu