04/06/2023 at 15:19
#7799
admin
The fourth poll on Instagram we held was to find out the level of 'After Sales Service' that cyclists enjoy in India.
After selling a bicycle or an accessory to a customer, how good is the industry at looking after its customer.
Here's what people had to say: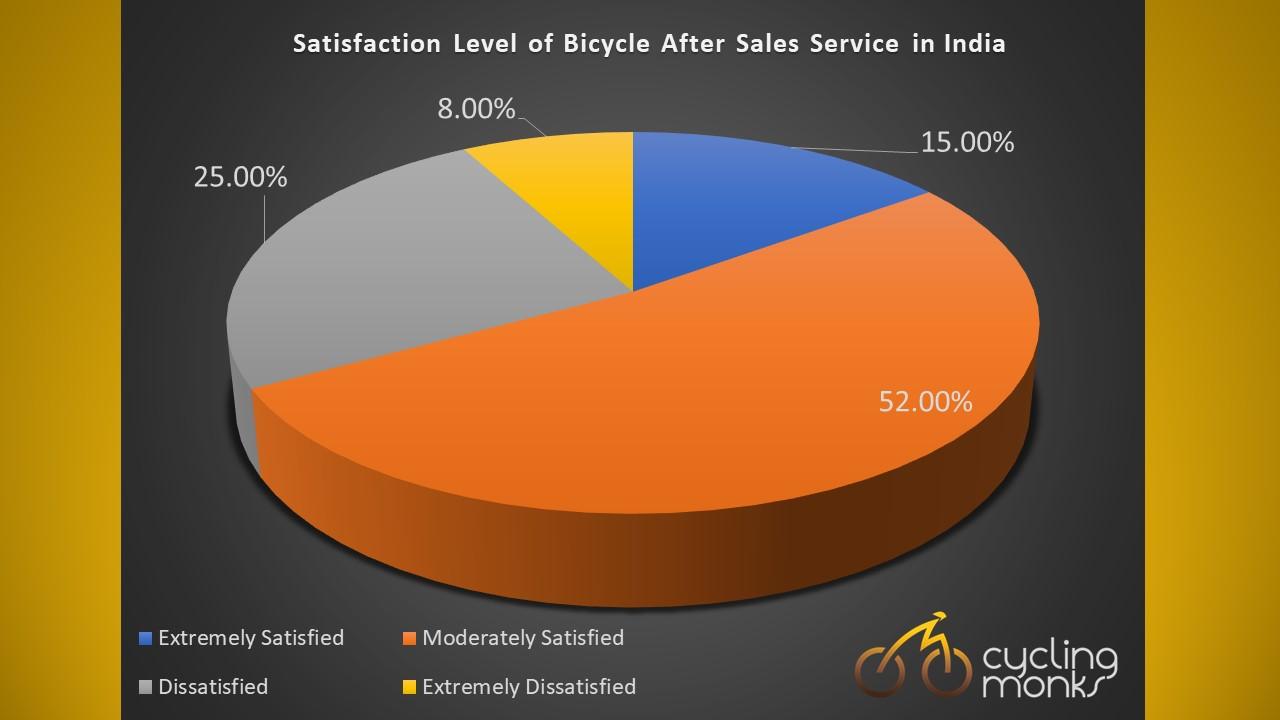 This poll had a much smaller number of voters as compared to the previous polls. Around 200 people voted.
Taking into account the good review of the community, the majority of cyclists are happy with the service they receive.
Which is incredible, because people who are dissatisfied are generally those who vote in larger numbers.
A small pat on the back for the Indian Bicycle Industry!
If you liked these polls, please fill out our COMPREHENSIVE SURVEY OF THE INDIAN CYCLING COMMUNITY. It will take you only 5 minutes.