15/11/2023 at 17:41
#7957
admin
We asked the CyclingMonks community whether they think it is essential to wear a helmet while commuting on the bicycle.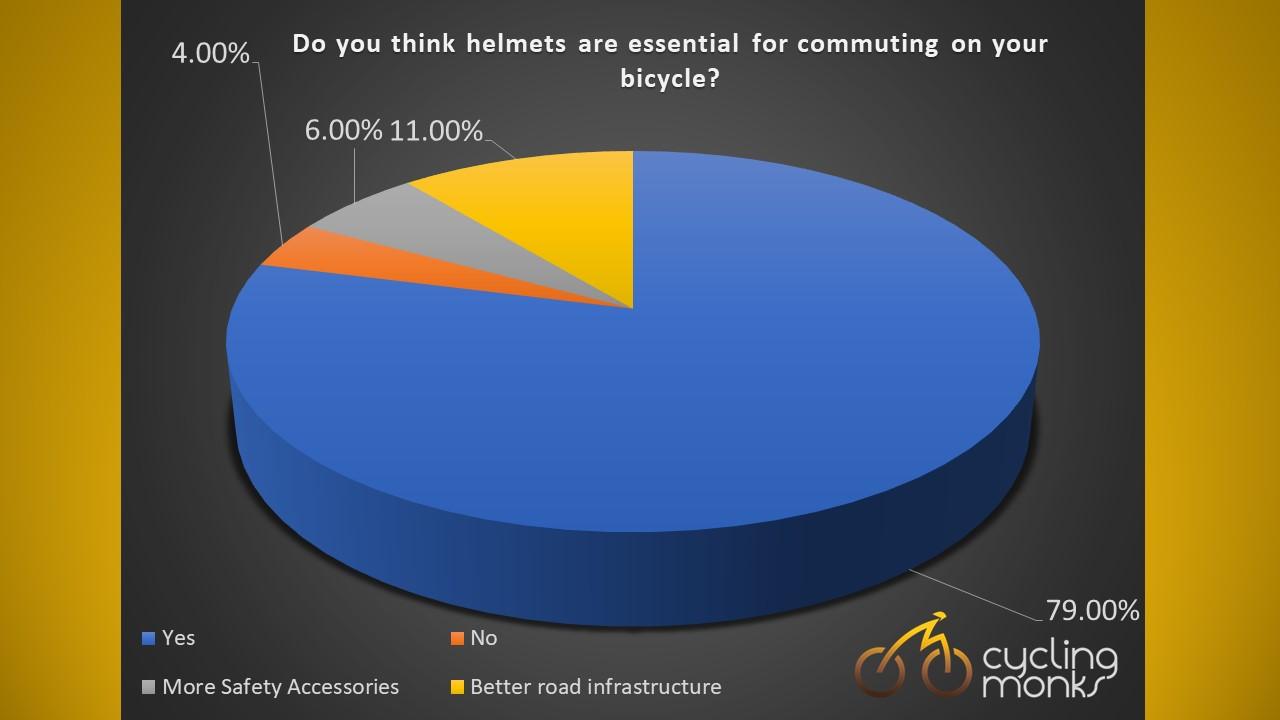 We always recommend wearing a helmet when going out for your morning ride/ training session. But what about the times when you just want to go to the grocery shop to buy a packet of milk. Are you expected to wear a helmet? Do you need to?
It isn't a black and white answer. The risks on a commute should be much lower as compared to when you are riding a bicycle as a sport. But those risks can only be reduced, if there is proper urban infrastructure for bicyclists. Unfortunately, most Indian cities lack such infrastructure.
Which is why understandably, 79% of all respondents believe that they need to wear a helmet even while commuting on their bicycle.
What's your take? Do you think you should wear a helmet while commuting on your cycle in India?