The Aravalli Trail Hunters (ATH) is a group of passionate cyclists based in Delhi who organise Mountain Bike and Road races. This is a report from the first ATH Kaladunghi Epic Hill Climb Race held in 2017.
---
The Build Up
The 12th of February 2017 was my first attempt at a hill climb race. It turned out to be a fantastic experience (even though I happened to be the slowest rider there!).
1650 metres of climbing in 30 km, was a considerable challenge. Coupled to that was the drive from Delhi to Kaladhungi and back. I had to focus more on the driving of the car rather than the riding of the bike. The road to Uttarakhand still by and large has you pulling the hair off your head. It is incomprehensible why it cannot be repaired.
The adventures started off the night before as I was packing my bike into the car. The front tyre was punctured and I didn't have sealant or a spare tube. Neither did Prakash who was travelling with me. Fortunately, Daniel who was already in Uttarakhand, was carrying a spare tube which he very generously gave so that I could ride. Else, my ride would have gotten over even before it started.
We started off from Gurgaon at 2 on Sunday morning after managing half an hour of sleep. Reached Kaladunghi by 630, even though some stretches of road were terrible. We also got fog on the final stretch. After an unsuccessful attempt at a power nap, breakfast was a double omelette. I assembled my bike and was ready to rumble. More accurately struggle and curse my way to the top!
The Race
500 metres into the climb I saw the fast guys pulling away and I swallowed my ego and let them go. It was going to be a fight to the top of the hill and not the standings!
Once a rhythm was built, it was easy enough to climb at my own sweet slow pace. I looked at every monkey I passed, with eyes of suspicion since there were a couple of bananas in my jersey pocket and didn't want to get mugged by my simian relatives! Fortunately, the Corbett Park monkeys are better behaved than their Delhi counterparts and my bananas were left in peace!
We crossed two lakes on the way and at the second lake I looked up and saw where the road led. That was it. Seeing the crazy climb that awaited me broke my spirit and from there it was a right royal struggle. Finally I gave up and did the walk of shame, pushing my bike up the steeper sections and getting onto the saddle and riding the easier bits.
After what seemed to be an eternity I reached the finish line (which was at the turn off for Pangot) where I was greeted with high fives, cheers and more importantly a hot plate of Maggi! It was elation in elevation.
The Turnaround
What goes up must come down and a few quick photos later it was time to head back on the road we had just climbed. What took me 3 hours 53 minutes to ascend, took just an hour to return. The joy of cycling is freewheeling downhill!
Back at the base of the climb, we loaded our bikes into the car and after lunch and a shower it was time to head back to Delhi. Since I had slept just half an hour in the past 30 hours, the drive back was not something I looked forward to. Once again the ATH guys came to my rescue and I drove along with two other vehicles.
Drive Back Adventures
My adventures refused to end, as we got news of a major traffic jam, something that the NH 24 is infamous for. Dinner was tucked in at Gajraula, where after much deliberation and map checking, a detour via Hapur and Modi Nagar was decided. And what a detour it turned out to be. A drive in a sedan on dirt tracks through fields and villages of UP in the middle of the night was more excitement than I had bargained for!
It didn't end there. On the home stretch, a speeding truck rammed into a marriage procession just 10 feet away from me, threatening to overturn all its contents on top of my car. Home suddenly seemed far far away!
After a rather eventful day, I finally reached home at 130 AM.  The only thought being that of sweet dreams. In a sort of drunken stupor, I crashed out, happy to have finished safe, the ride and the drive…
Thanks to Ankur Gupta/ ATH for the photos!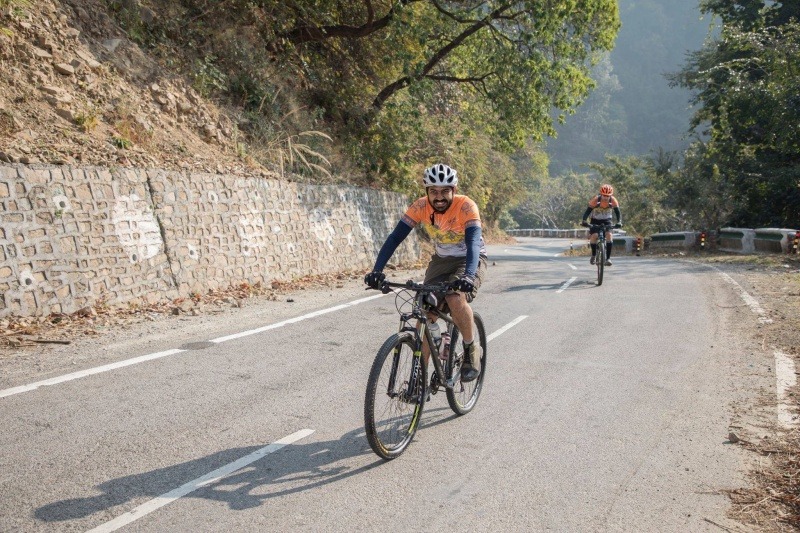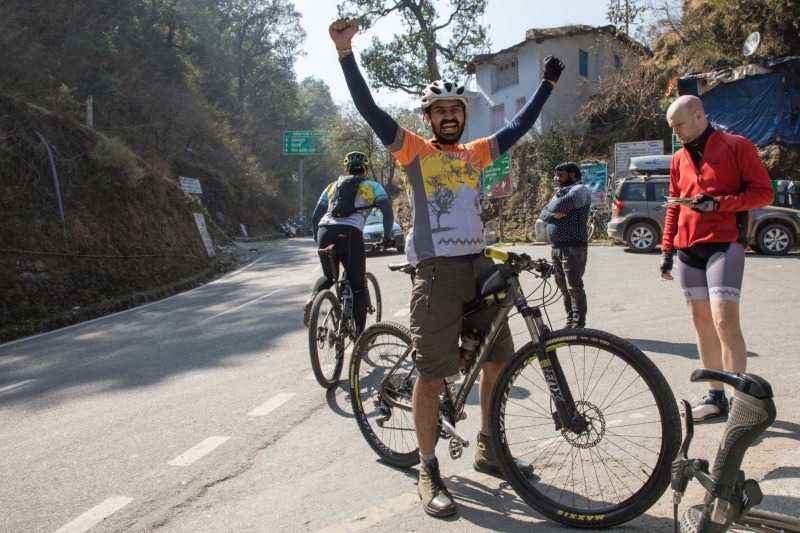 ---
A short video from the ATH Kaladunghi Epic, courtesy ATH