02/12/2020 at 22:53
#4505
Avinash
Day 11: Ankhleshwar to Baroda
Did I mention the food in Gujarat was terrible!
Breakfast was allegedly a paratha. Because if the Supreme Court had ruled on it, they would surely have said it was a poori claiming to be a paratha. It was deep fried and crisper than a papad…
After that bowl of oil for breakfast. I stopped for second breakfast, which was egg bhurji. Eggs are succour for the human soul in Gujarat. That's the 'best a man can get' in the state.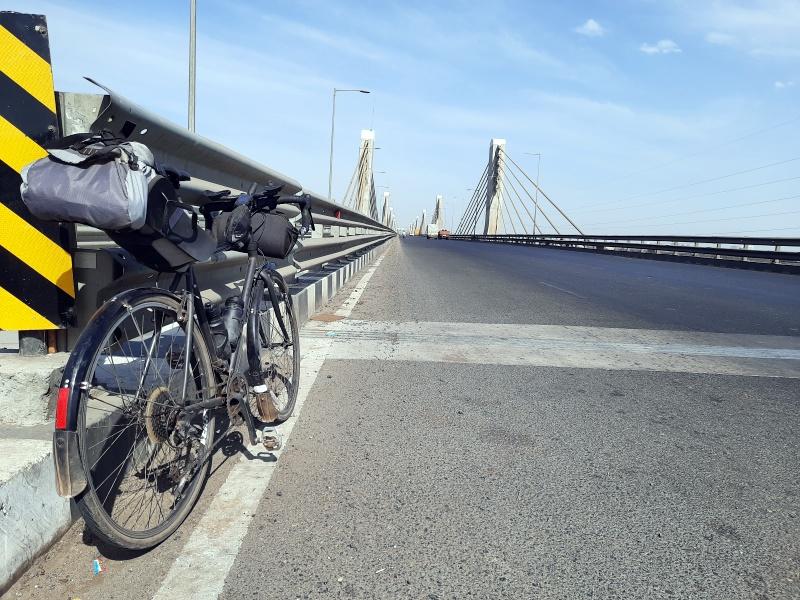 Why is this state dry? The people of the state don't seem to smile. Nobody does. Their lips are as straight as the roads. The straight-faced inhabitants are in stark contrast to the forever smiling faces of Maharashtra.
This might sound like a rant against the state. But it was a state of woe. The traffic was horrendous. Cattle, dogs, two-wheelers, three-wheelers and jeeps would be hurtling down the wrong way on the road. Even the trucks joined the party and would be driving the wrong side with gay abandon.
I couldn't wait to reach the border of Rajasthan!
Fortunately, every dark cloud has a silver lining. What the state lacked in every other form was made up by meeting of friends.
In Baroda I messaged and eventually met up with Akshay and then later stayed the night in Shardul's house. Friends once again from my motorcycling days in xBhp.
Shardul, a Konkan native, understood the sorrow of dealing with the food in the state. He sweetly took me out for dinner to eat lots and lots of chicken!
Check out the full route on Strava…