03/12/2020 at 22:05
#4508
Avinash
Day 13: Ahmedabad to Jadavpur
The plan was to exit Ahmedabad and stop outside the city for a quick breakfast.
But there was nothing outside the city as I rode through Gandhinagar. For the first 2.5 hours it was slow going on an empty stomach. The going made tougher with a strong headwind.
I had never before toured in flat land. It was always in the mountains. You see the climbs; you go slow for the climbs and you enjoy the view. Flat lands have no climbs to see, no views to enjoy and if you are unlucky a headwind to knock you out. It is far more difficult than riding in the mountains.
You are left constantly hoping and praying for a favourable wind. Because there are no gorgeous vistas to take your mind off it.
Food along the way was a lot of vegetarian fare. Temperatures were steadily creeping up as I neared Rajasthan. The water in my bottles was getting boiling mad.
I eventually stopped for the night in the middle of nowhere, in a tiny place called Jadavpur. There was a cricket ground next to my hotel, where a match was being played under floodlights! Far too much passion for that game…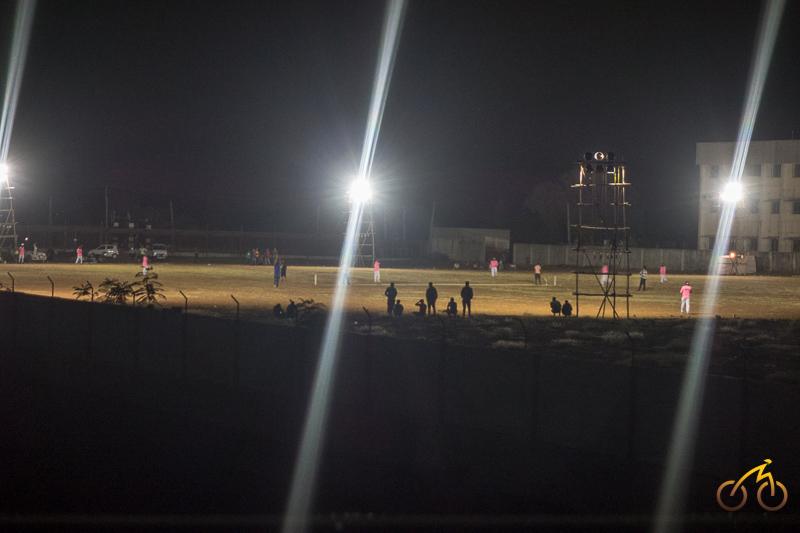 The cricket match in progress…
You can check out the full route for the day on Strava.