06/03/2021 at 22:29
#5010
admin
Men Elite TTT
The big boys go racing as a team. Punjab took the win from the Railways team and Karnataka.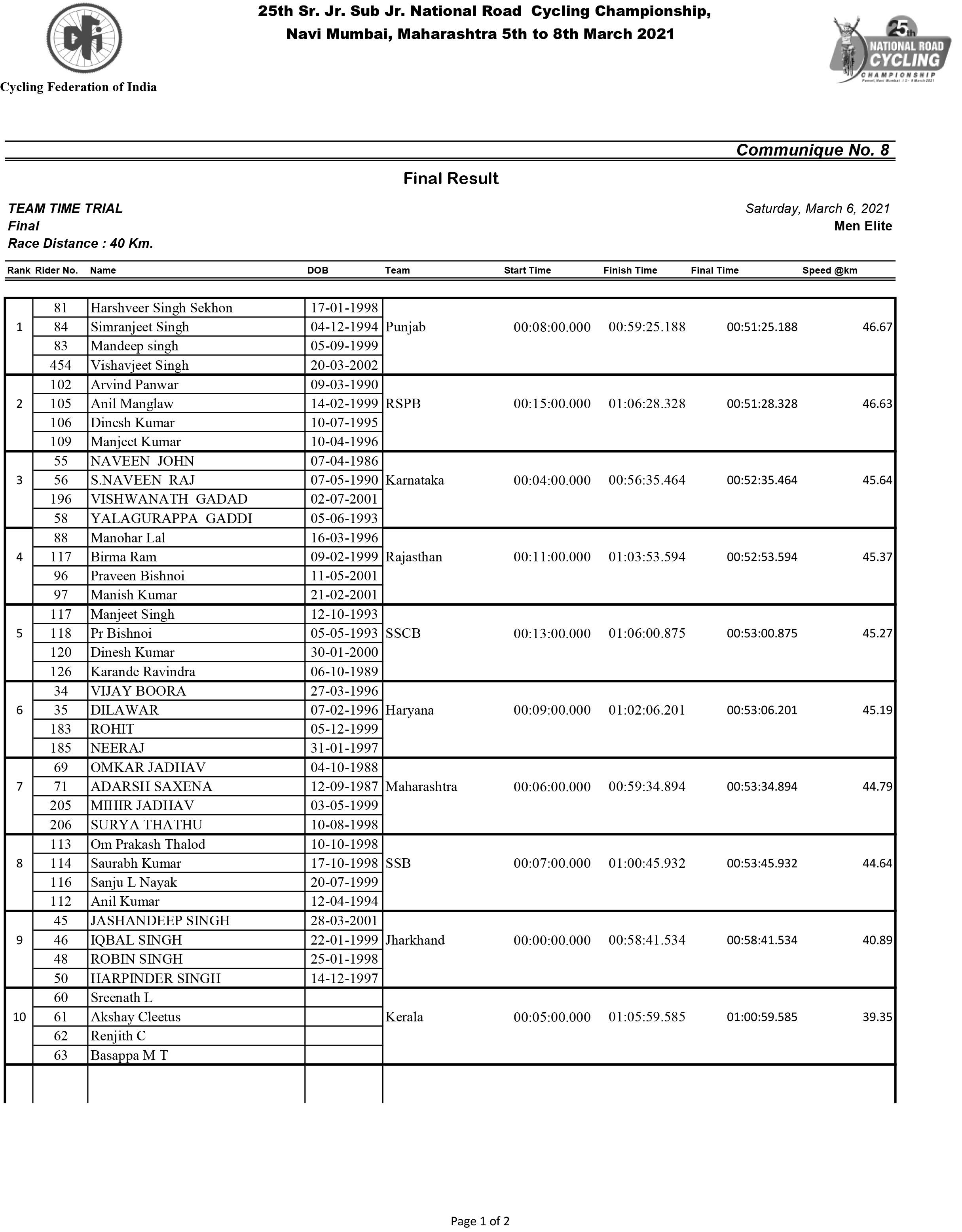 Sub Junior Boys Mass Start
Niraj Kumar took the win. Varad Patil came in second with Ashirwad Saxena in third place.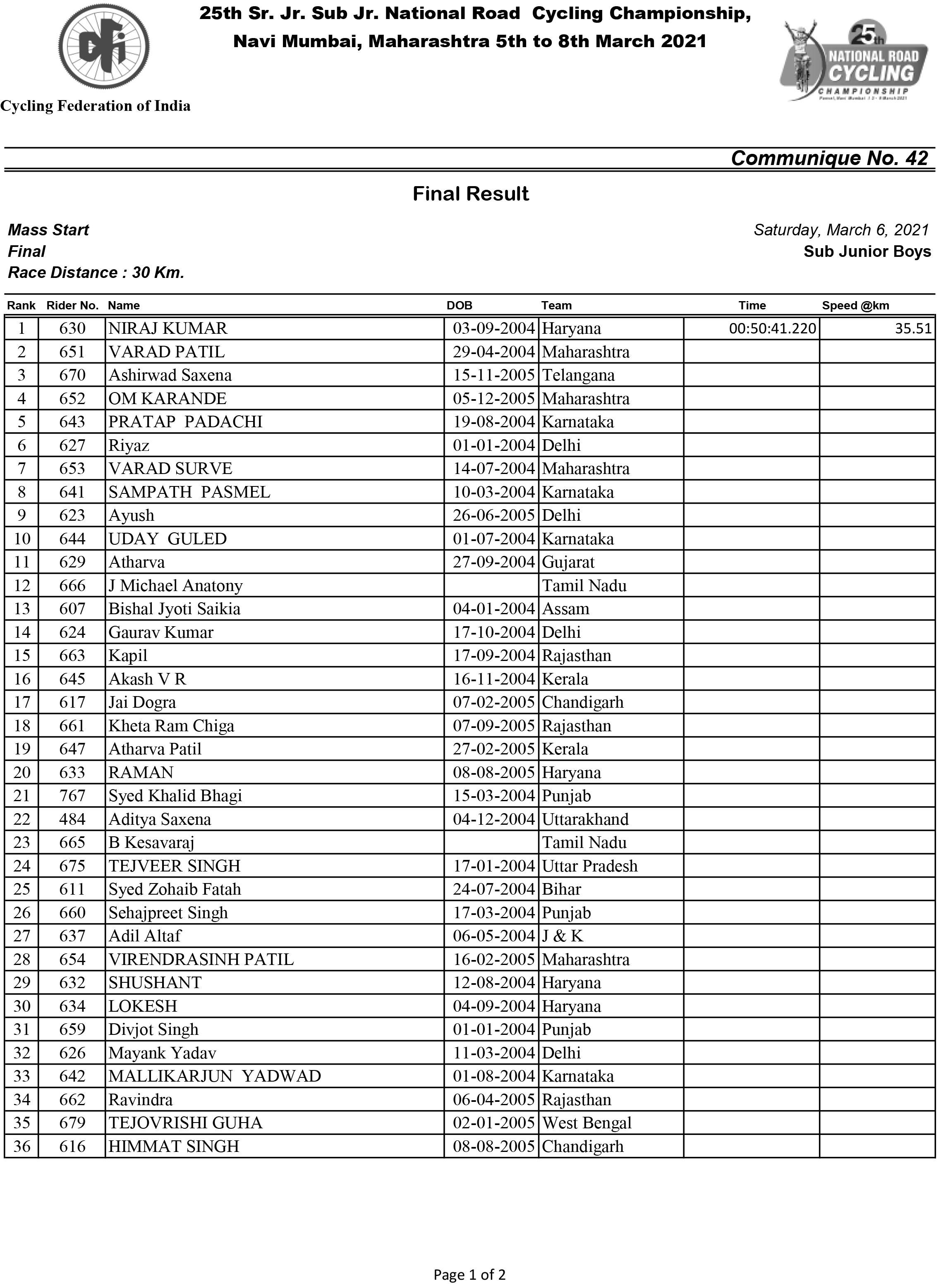 Sub Junior Girls Mass Start
Pooja Danole from Maharashtra took the win. Akshata Bhutanal took second place. While Jasmeek Kaur Sekhon took third.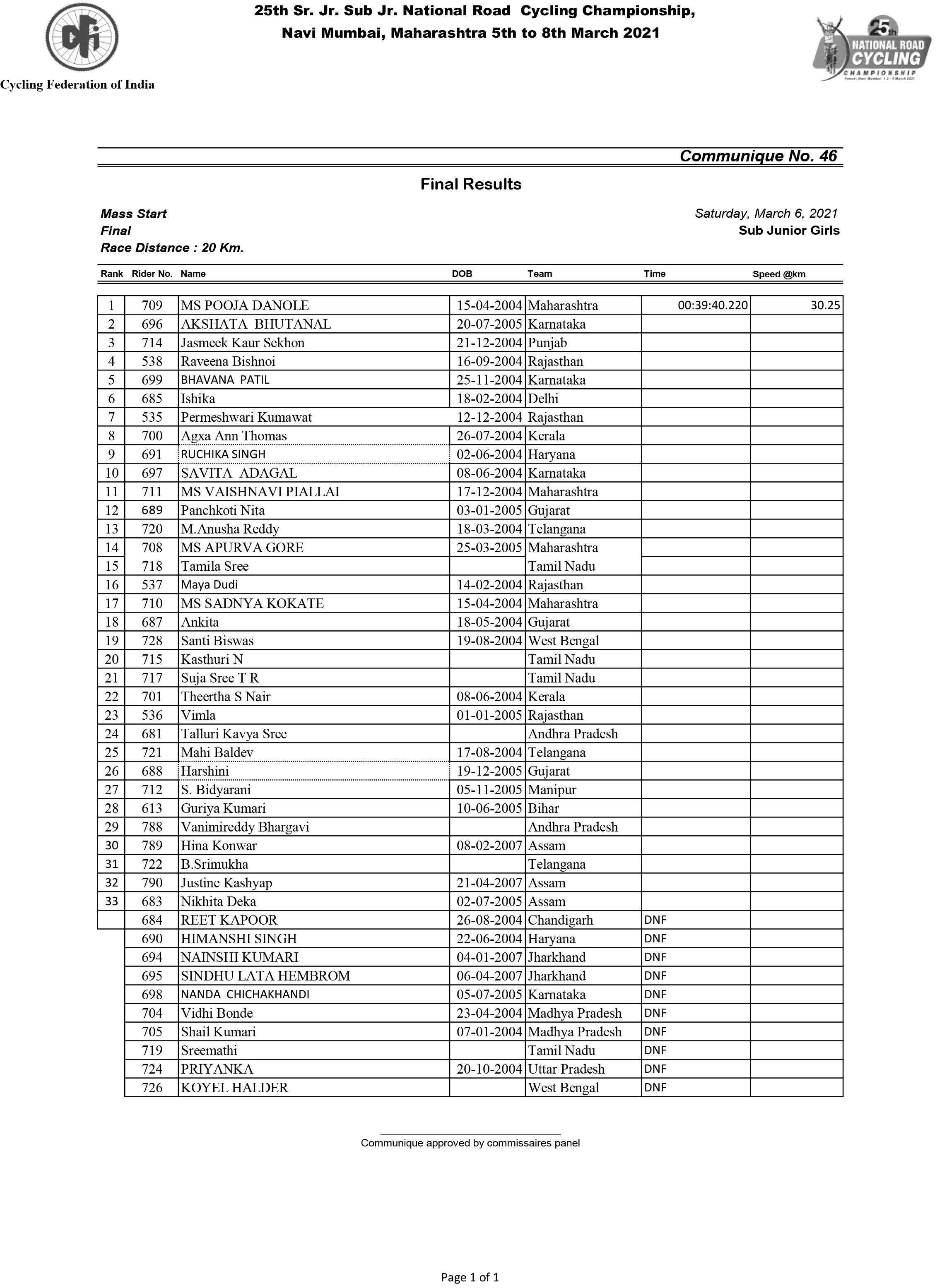 Men Under 23 ITT
Birma Ram, Sahil and Parth locked out the podium.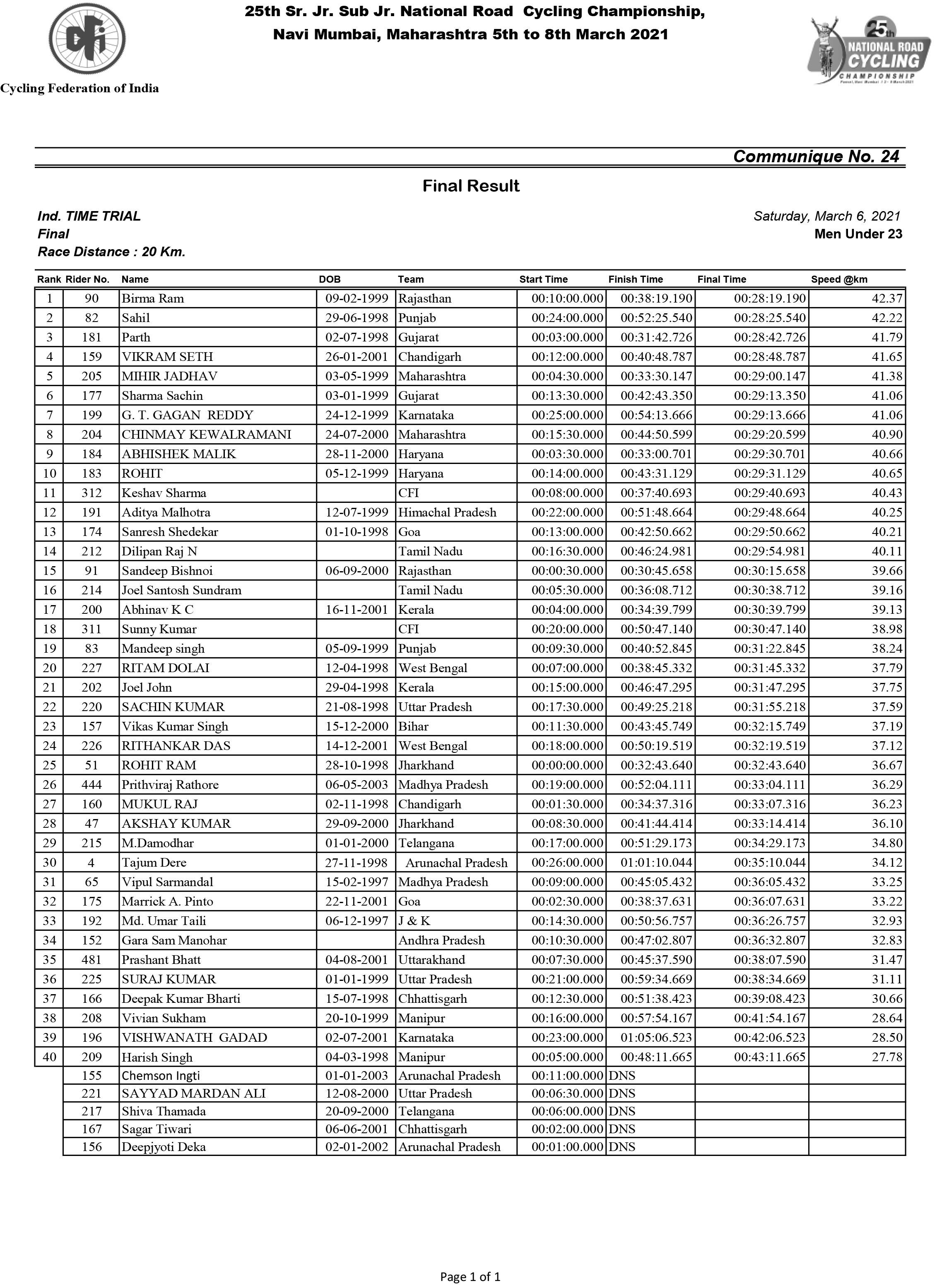 Women Elite TTT
The Railways took victory. Maharashtra and Karnataka finished on the podium.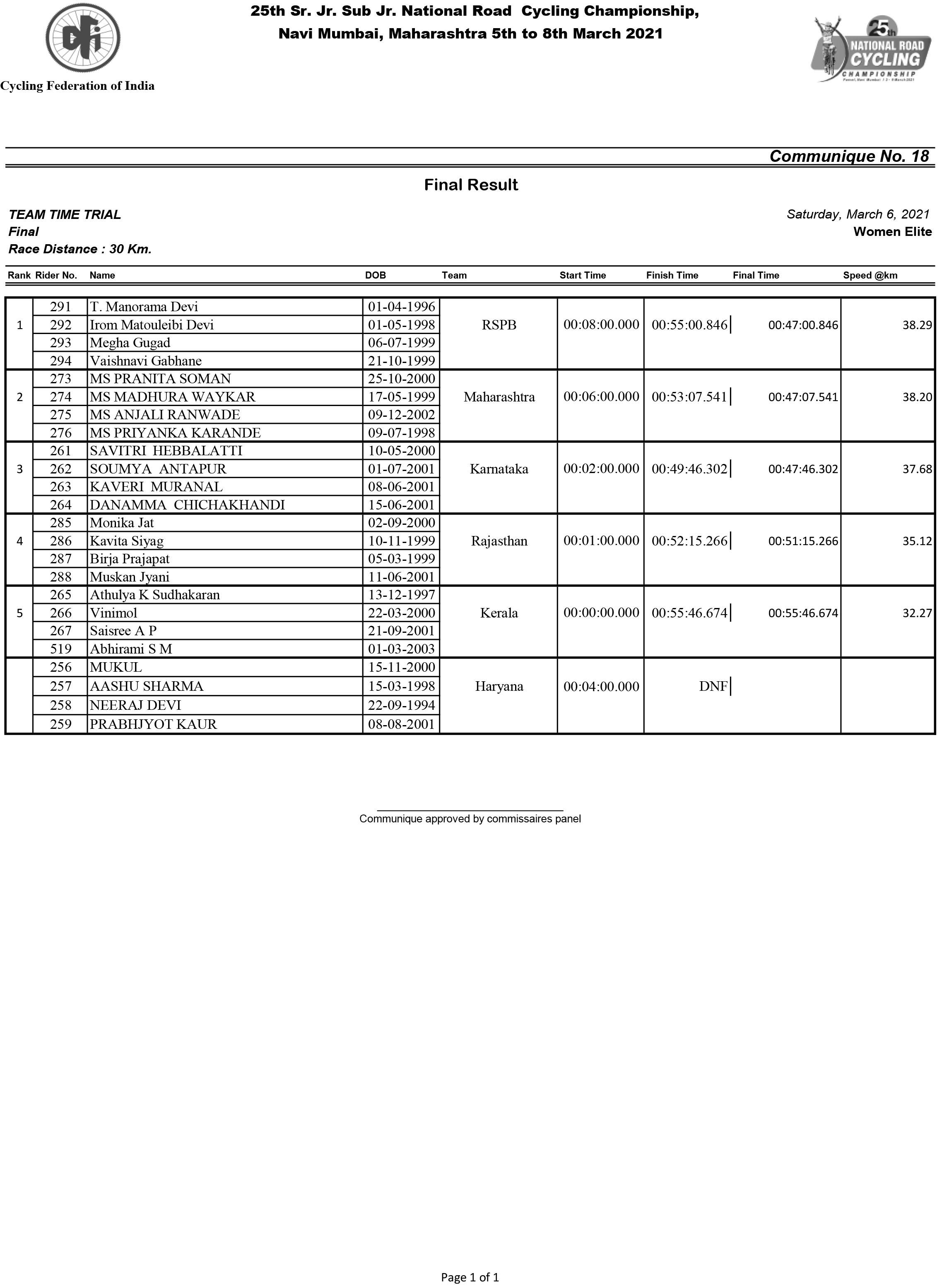 Women Junior TTT
Haryana took the win. Karnataka and Maharashtra finished on the podium.
Thanks to Imaad Sait for sharing these results with us!