30/05/2023 at 11:57
#7785
admin
The Second Instagram Poll we conducted asked:
"Which city do you believe is the cycling capital of India?"
The results: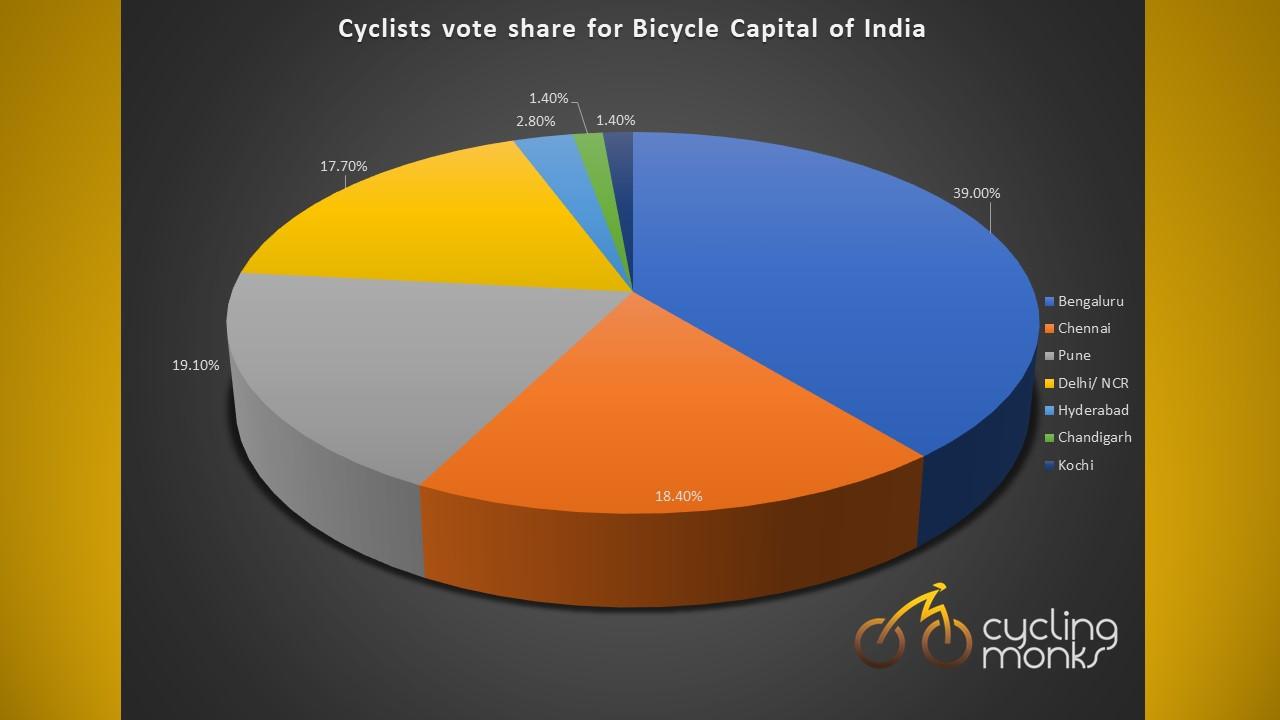 Instagram polls are limited to four options, and the four options given were, Bengaluru, Chennai, Pune and Delhi/ NCR. Since we felt that these 4 cities would be vying for the top spot. There was an option for people to type out the name of any other city in India they feel deserves this designation.
Unsurprisingly, these 4 cities got most votes. One of the reasons could also be, that people find it easier to vote, than to type out a city name.
As per the CyclingMonks community, Bengaluru deserves to be called the 'Cycling Capital of India'. It polled more than double the votes of second placed Pune. With Chennai and Delhi in a close 3rd and 4th.
Shockingly (or not!), not a single member even mentioned the city of Mumbai. Surprising considering the size of the city and the number of cyclists who reside and ride there.
We also got single votes for many Indian cities. We did not add any city which received only 1 vote, to reduce the clutter.
Did you find this fun Instagram poll interesting and informative? Share it with your friends if you did so!