Check out these two incredible videos of urban downhill riding through the Himachali town of Shimla by Ashish Sherpa and Akshit Gaur.
---
Cross Country (XC) Mountain bikers aren't really known for their downhill skills. Especially super light boys who climb trails like mountain goats.
Which is what makes these couple of videos rather unique from Ashish and Akshit. These 19 and 21-year-old boys are XC racers for the Hero Team. And they got out of their comfort zone to ride downhill through their hometown, Shimla.
Shimla Urban Downhill Riding
The ride started at the top of Jakhoo Hill, Shimla's highest peak at 8054 ft. and ended at the Shimla Old Bus stand, via the Ridge. They lost about a 1000 ft. in 3.8 km of riding. A lot of which was bumpity bump stairs!
The two videos were shot on separate days. The first from Jakhoo temple to the Ridge on the 27th of June, while the second half was shot on 4th of July.
Finding Empty Roads
The first video was easy to shoot, because there is no restriction on traffic and movement in that area.
But the second video was tricky, since it goes through the ridge and busy Shimla market. As soon as they started the ride, the cops caught the both of them and lectured them on the dangers of cycling for an hour, before letting them go.
The policemen even told them, that if they were so desperate to die, they should go to the Indo-China border!
At 7:30 AM, the duo rode through the Shimla market, which fortunately had not yet come to life and was relatively empty.
Urban Downhill on a Hardtail
Far from proper DH bikes, Ashish and Akshit were using their XC hardtail cycles. Not machines suited to the purpose at all.
Ashish was comfortable on it for the most part, but in some sections that were extremely steep, he did find it challenging.
The two of them wanted to do this ride for some time, but went for it without any real practice. They had no idea what to expect and just went with the flow.
Fortunately, they rode it unscathed!
Now go watch the videos…
Part One
Part Two
The second part is sooooooo cooooool…
Down but Not Out!
Cycling is not all that Ashish is doing to keep himself busy. Since the pandemic has shut his college down, he has volunteered as a data operator at the local police chowki. Contributing in his own way to society.
If you liked these videos, there is more in store. A cool video from the Kufri helipad is in the works and should be out within the next couple of days. Stay tuned…
Follow Ashish, also known as Chhota Sherpa, on Instagram.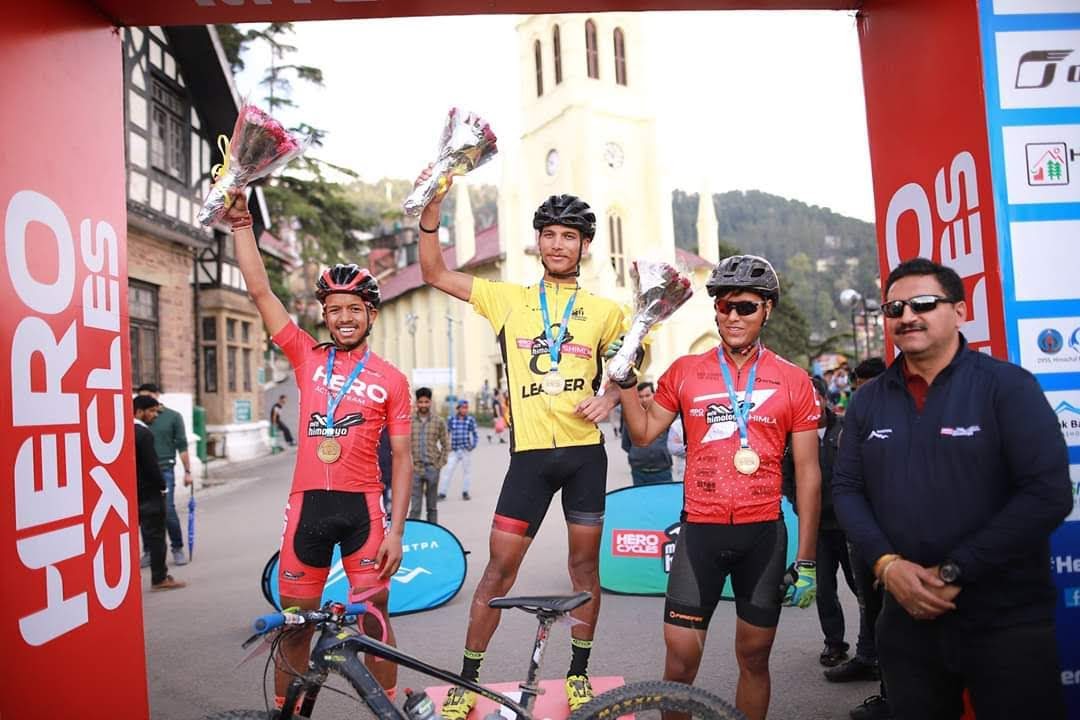 Photos Courtesy: Ashish Sherpa
---
Also read about the races which Ashish races, MTB Shimla and MTB Himalaya.