Mountain Biking has hit the biggest and baddest mountains in the world. Tenzin Jampel from Leh, tells us about the culture of mountain biking in Ladakh.
---
Mountain Biking in Ladakh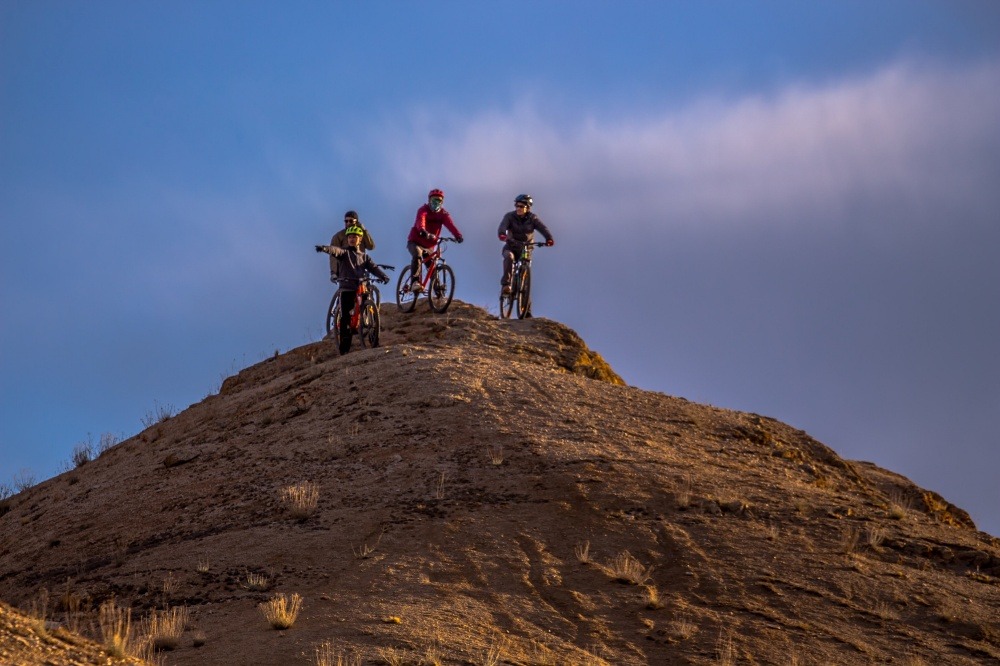 Cycling has been growing at an exponential pace in India, but all the disciplines of cycling aren't expanding equally in different parts of the country.
More often than not, the geography of the region dictates the form of cycling. Mountains are of course the perfect canvas for the growth of MTBs. As such you will find pockets in India where mountain biking is head and shoulders above the rest of the country.
Pune, Bangalore, Nagaland, Arunachal, Uttarakhand, Himachal all provide the perfect playground for these daredevils. Up until now what was missing was the mightiest mountains in India. Ladakh.
Though there are MTB races, like the NorthQuest Challenge Ladakh. Most of the participants are from outside the region. Local riders are few and far between.
Things are beginning to turn as Jampel tells us.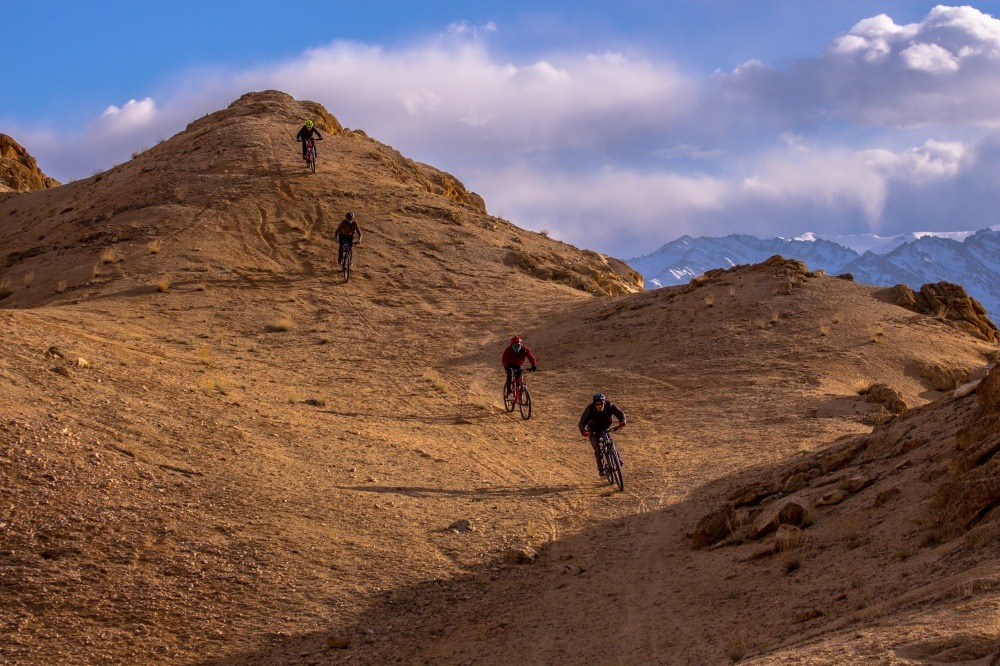 Scratching the Surface
Leh, the heart of Ladakh, still has a nascent mountain biking culture. There are cycling stores, but at the most you can find are XC bikes. Trail, Enduro and DH bikes are a distant dream.
Getting spares and a proper service is also not all that easy. Those who want to take up the sport are left to their own devices.
To remedy the situation Jampel and his friends, Urgayn Skaldan and Tundup Gyatso are building an MTB bike park and culture in Leh.
The three are also in talks with the local MTB stores and operators to build an association for the betterment of all.
They have some interesting plans in the pipeline by getting the local administration involved to hold workshops with experts being brought in. A few events and bike festivals are also planned.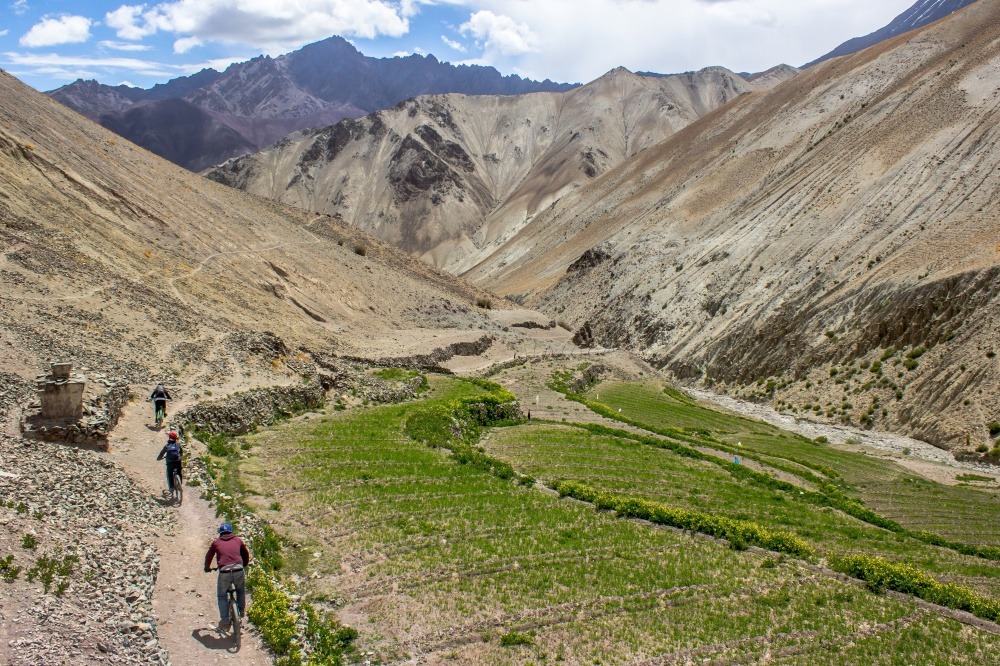 Diskovalley Bike Park
What the three friends are currently in the process of doing is building the Diskovalley Bike Park in Leh.
The park features a pump track, drops, gaps, ramps and table tops with a trail snaking its way and connecting it all.
They have done considerable research on building something which will be both challenging and technically sound. MTB Magasia is also giving them a helping hand with their expertise in building this park as well as developing and supporting local talent.
Diskovalley will be operational this summer and have an urban DH event soon. An Enduro event is also planned for the future.
If you would like to ride in the park, you can contact them on Diskovalley's Instagram account or just ride up to the park in Leh. It is situated close to Shanti Stupa.
Currently you need to take your own bike to ride there. Which isn't a problem since a lot of cycle stores in Leh rent out MTBs.
---
Jampel's words about the current MTB action in Ladakh.
Mountain Biking in Ladakh by Tenzin Jampel
Khardung La is famous for many things. People come from all over the world on their bikes and cars just to get a taste of the supposedly 'highest motorable road in the world' and mountain bikers have also played their part in this whole riot.
The late Kelly McGarry even had his tyres roll over this pass along with Ajay Padval, a young Indian Mountain biker who tragically lost his life in an accident there.
My experience there has not been a memorable one either. A hard crash sent me straight to hospital.
"MTB" tour operators in Ladakh primarily thrive on this route. There are signboards that literally suggest "Roll down from Khardhung La on your MTB".
The setting of mountain biking here is limited with this pass. Which is quite sad to be fair, because Ladakh in general, is ideally placed to enjoy every discipline of mountain biking all throughout the region.
There are plenty of trails and of course mountains to explore on a pair of wheels. And, there have been plenty of prominent riders who have visited the place in the past.
Sadly, there haven't been local riders who explored the place or the sport in the past. So, this makes us first generation riders.
A New Beginning
Along with two of my friends, Urgayn Skaldan and Tundup Gyatso, we one fine day decided to start something different. In the sense that we would get to explore the region on a mountain bike and that's when we formed an MTB based travel company called Unexplored.
Our objective was to provide an alternative platform in the tourism market that is transforming into a saturated one.
We started with cycle tours that were designed to connect some of the remotest villages in Ladakh.
Soon the ideology of our company took a drastic turn, which paved the way for a deeper outlook that wasn't just about the commercial aspect of things. It was more than that, which dawned on us later.
It opened up a whole new world to us. The very first time we experienced the thrill of the sport was during one of our weekly cycling rides. We made a spontaneous decision to climb a hill and try riding down from there. Though a nasty crash was inevitable, but the love for it just grew stronger with every fall.
Now, with the passion of mountain biking intact in us, we decided to test it on the trails.
Our first ride took us to Sham trails, a famous trekking route in Sham Valley. There, we got a firsthand experience of an actual trail that deepened our perception.
Hooked
"We were completely hooked" as they would say. Our conversations revolved around MTB directly or indirectly. Our YouTube suggestions soon started to fill in with everything mountain biking.
The honeymoon period is something that generally comes in our life. For me, whenever I try something new.
But, this was different, this was a purpose-driven activity that led us to see things not just about ourselves but about the local community in general.
We realised the meaning of the expression "we have something big in our hands", when our rides started to grow a little.
It wasn't just three of us anymore, we had inspired our friends, who in turn had inspired theirs. Now our rides are slowly transforming into an army of riders.
Our primary focus right now is to develop a strong mountain biking culture in Ladakh and also transform it into a top MTB destination in the country.
We are also in the process of building a skill-based bike park in Leh.
The park is a physical representation of the future that we have set for mountain biking in Ladakh. This will be a space for people to ride and develop skills, but more importantly garner a community that would eventually grow into a stable culture, like that of Nepal.
In the not so distant future, I can picture a Ladakhi name on a podium.
There is a strong sense of hope growing in us when we see kids on their bikes and some even doing a trick or two, potentially creating a future for young and raw talent to grow.
We are three friends with MTBs between our legs and big dreams in our heads and a vast open space to explore…
Photos: Thinlay Gurmet and Urgyan Skaldan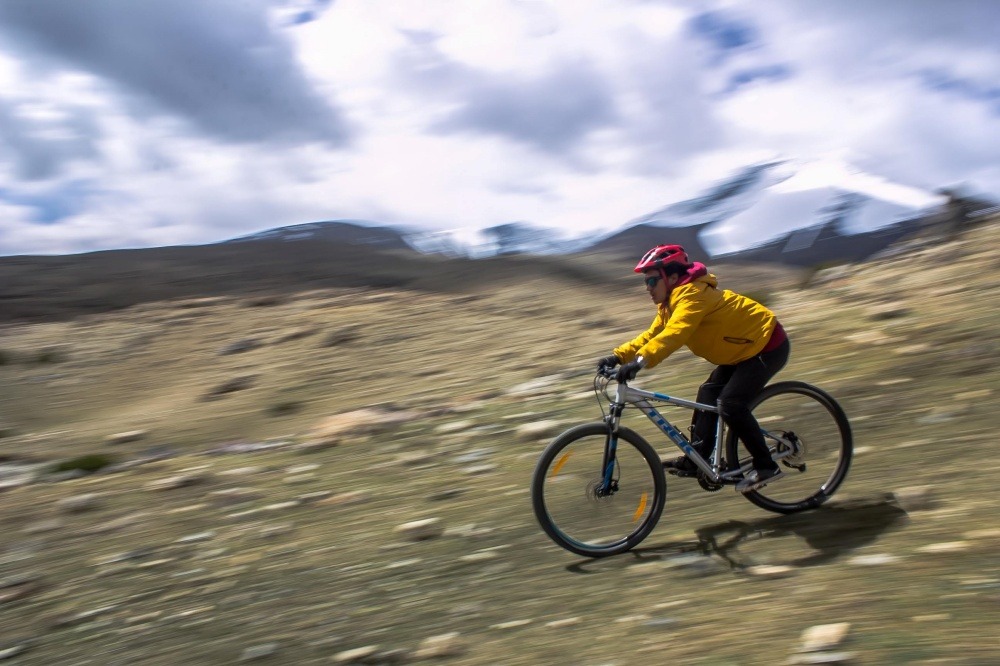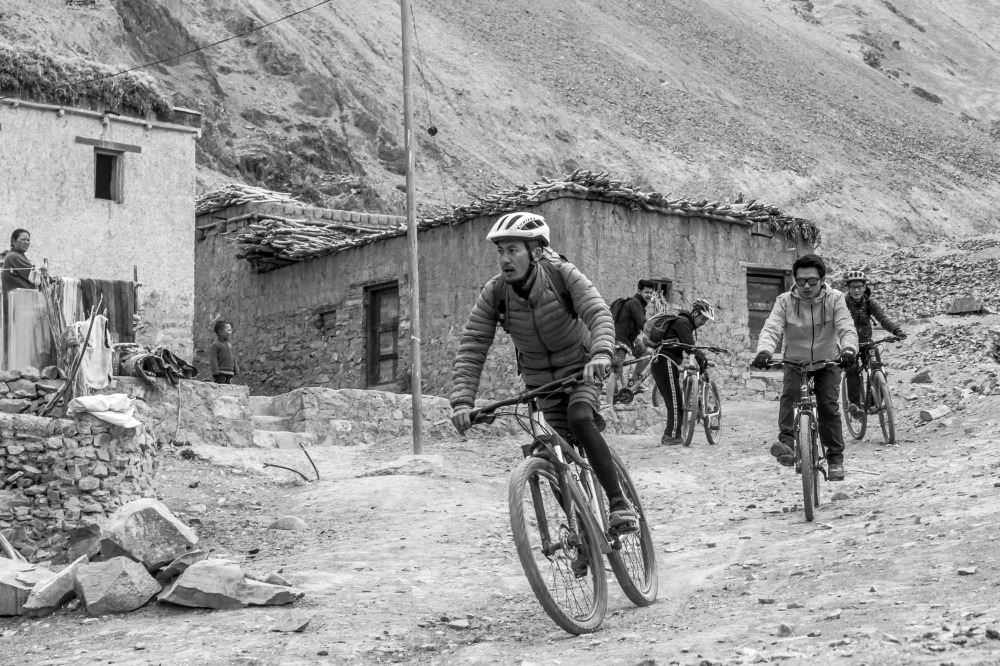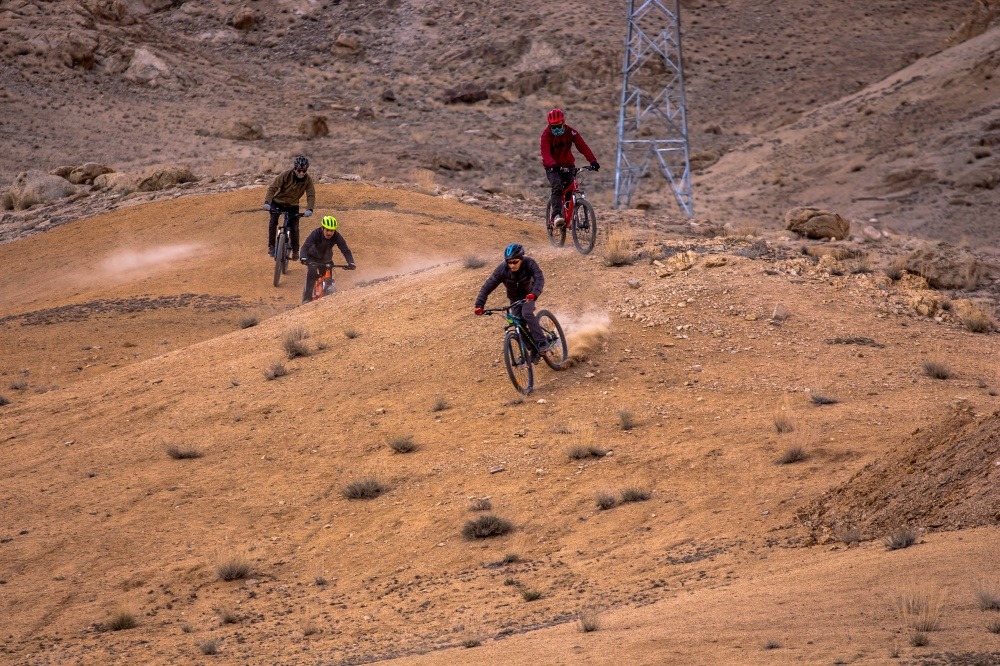 ---
You can read more about Cycling Monks Ladakhi tour here. Also read about a dirt pump track in Mumbai, GHV Endeavor Trail.