25/02/2021 at 21:08
#4920
admin
Women Elite TT
Pranita, winner of Best Cyclist at this Championships, comfortably won the Women's Elite. While second and third placed Joysna and Priyanka were much closer.
Men Elite TT
The army ruled, locking out two positions of the podium. Kamlesh Rana took the win, with Shiven in second and Prakash in third.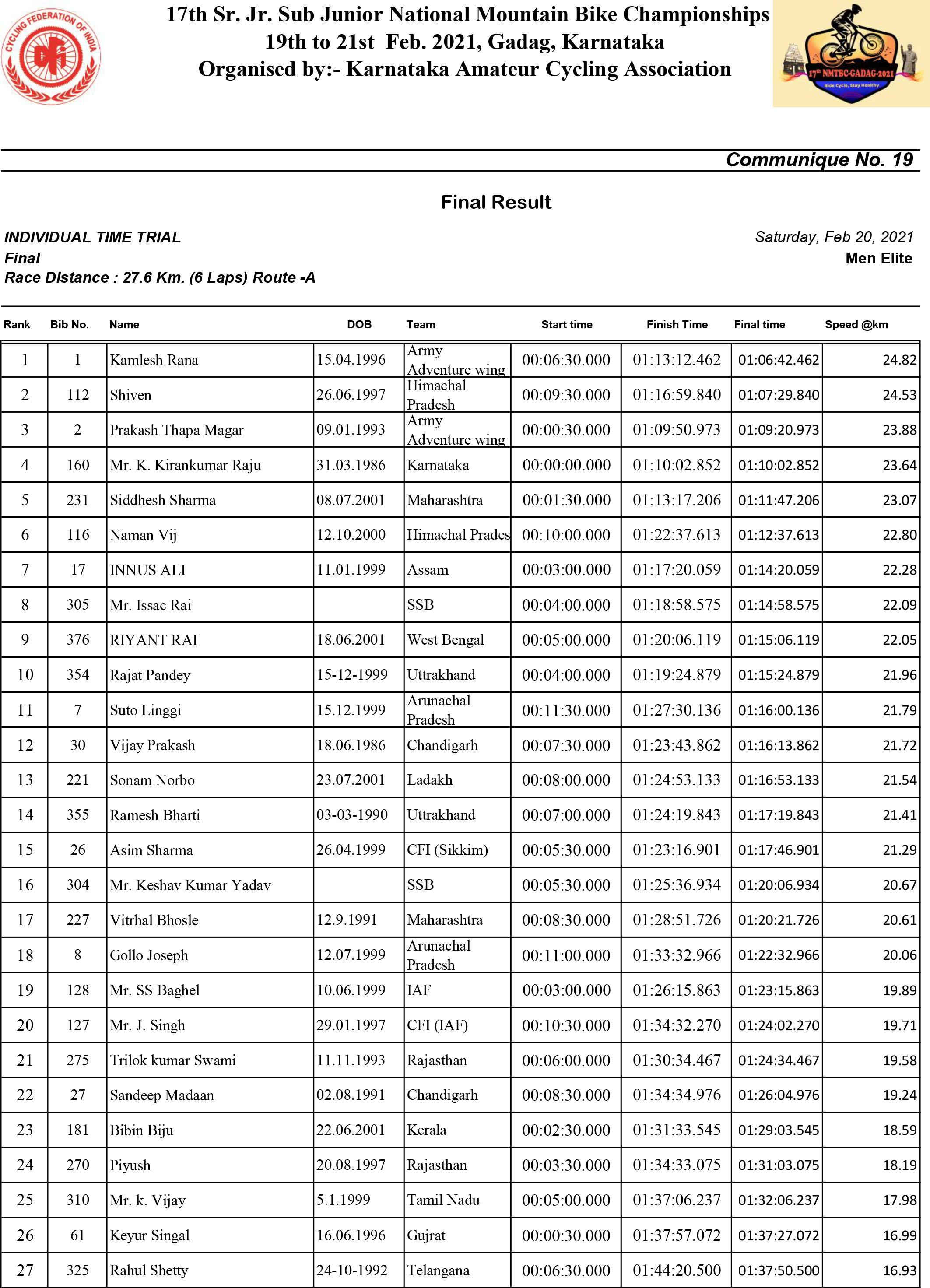 Women Junior TT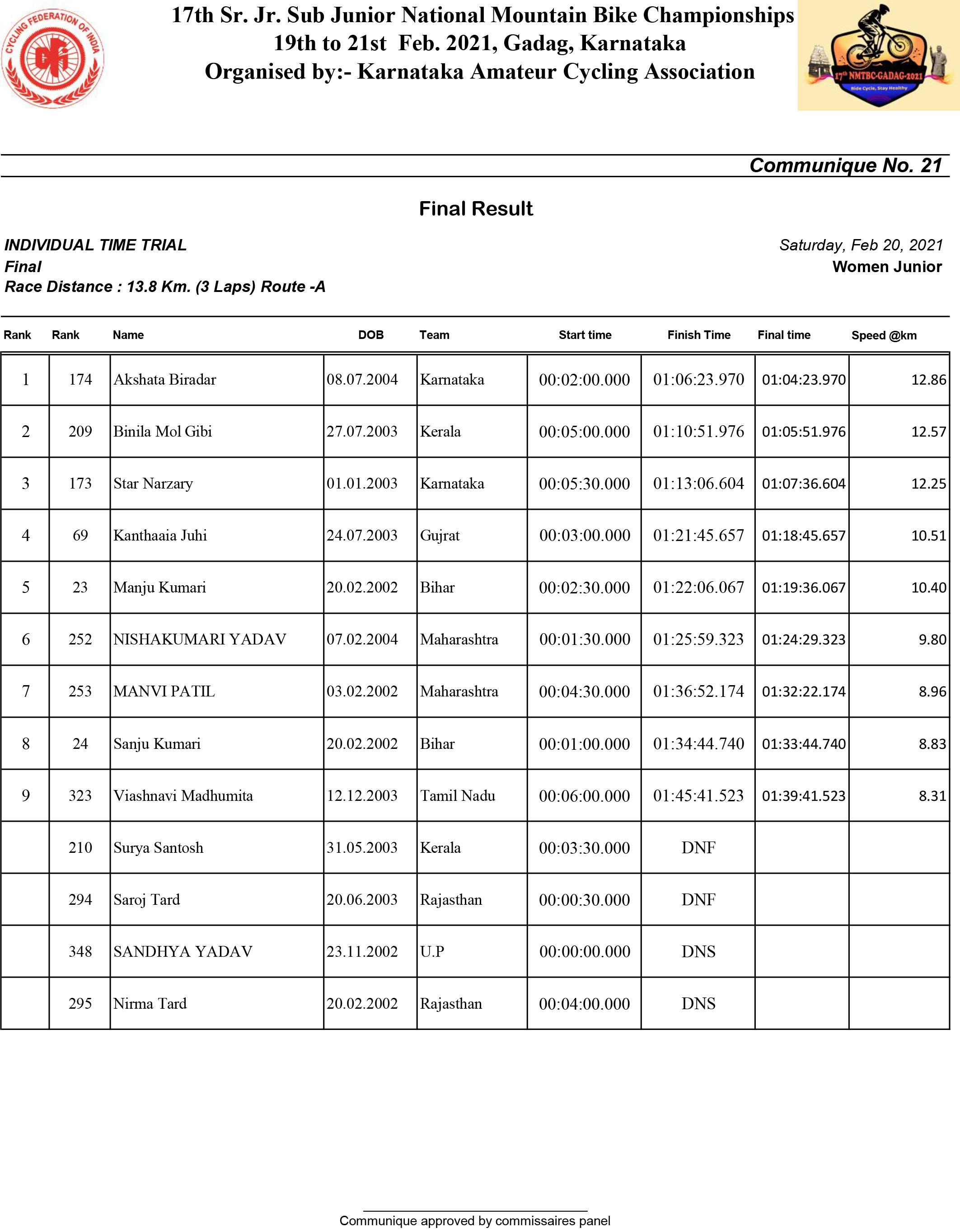 Men Under-23 XCO
Shiven won in style from Vyashakh and Rajat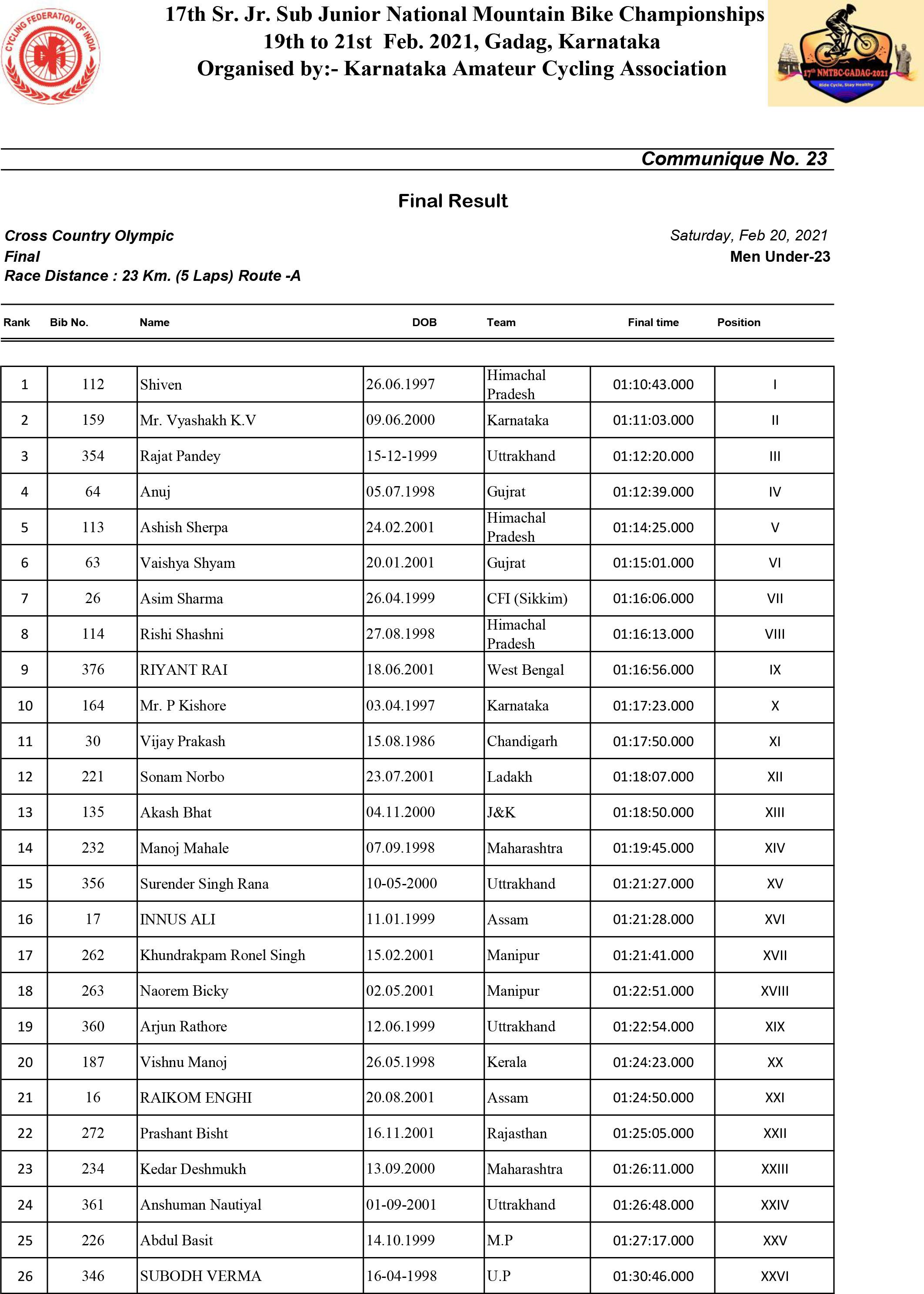 Team Relay
Youth Boys XCO
Youth Girls XCO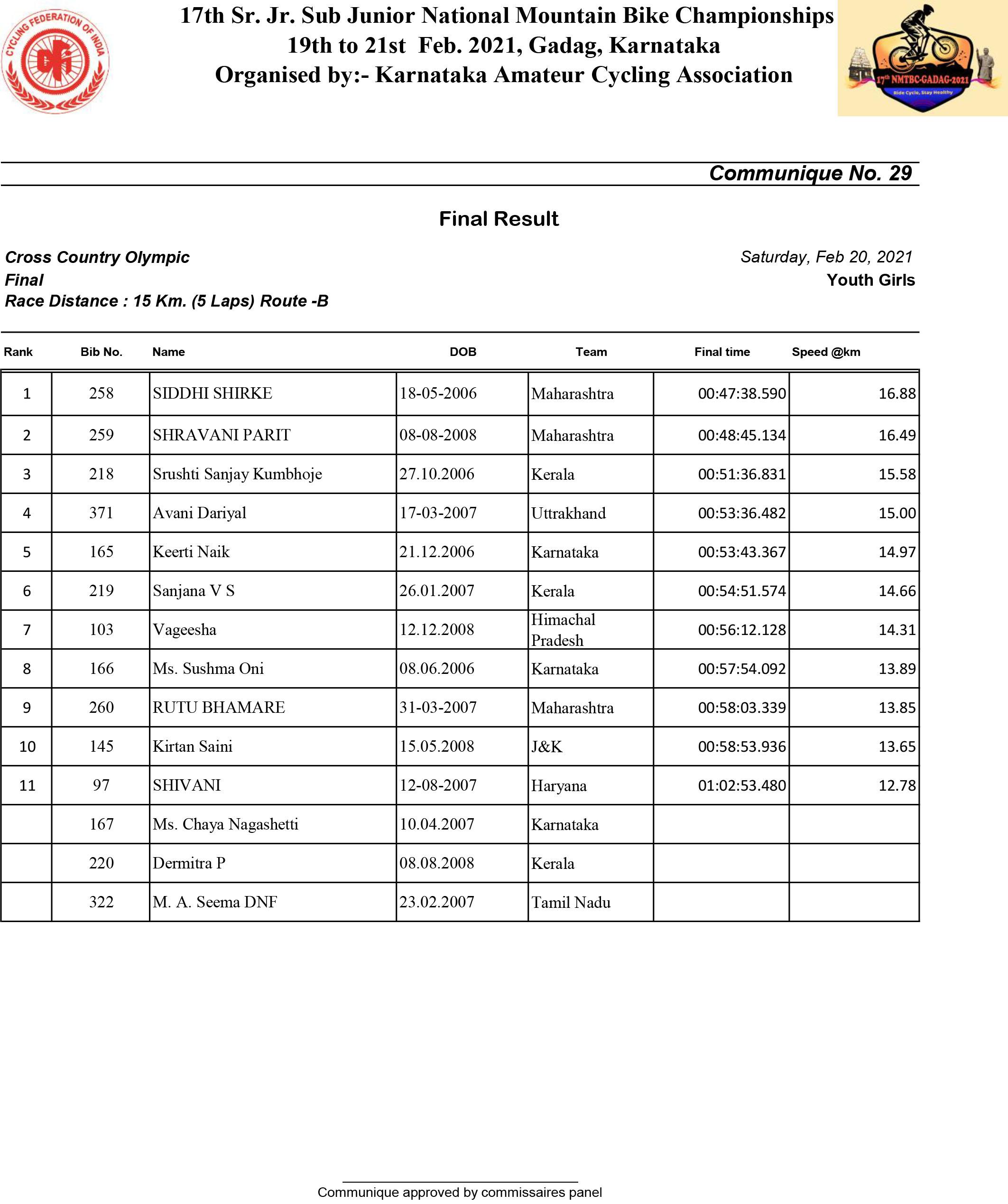 Women Junior XCO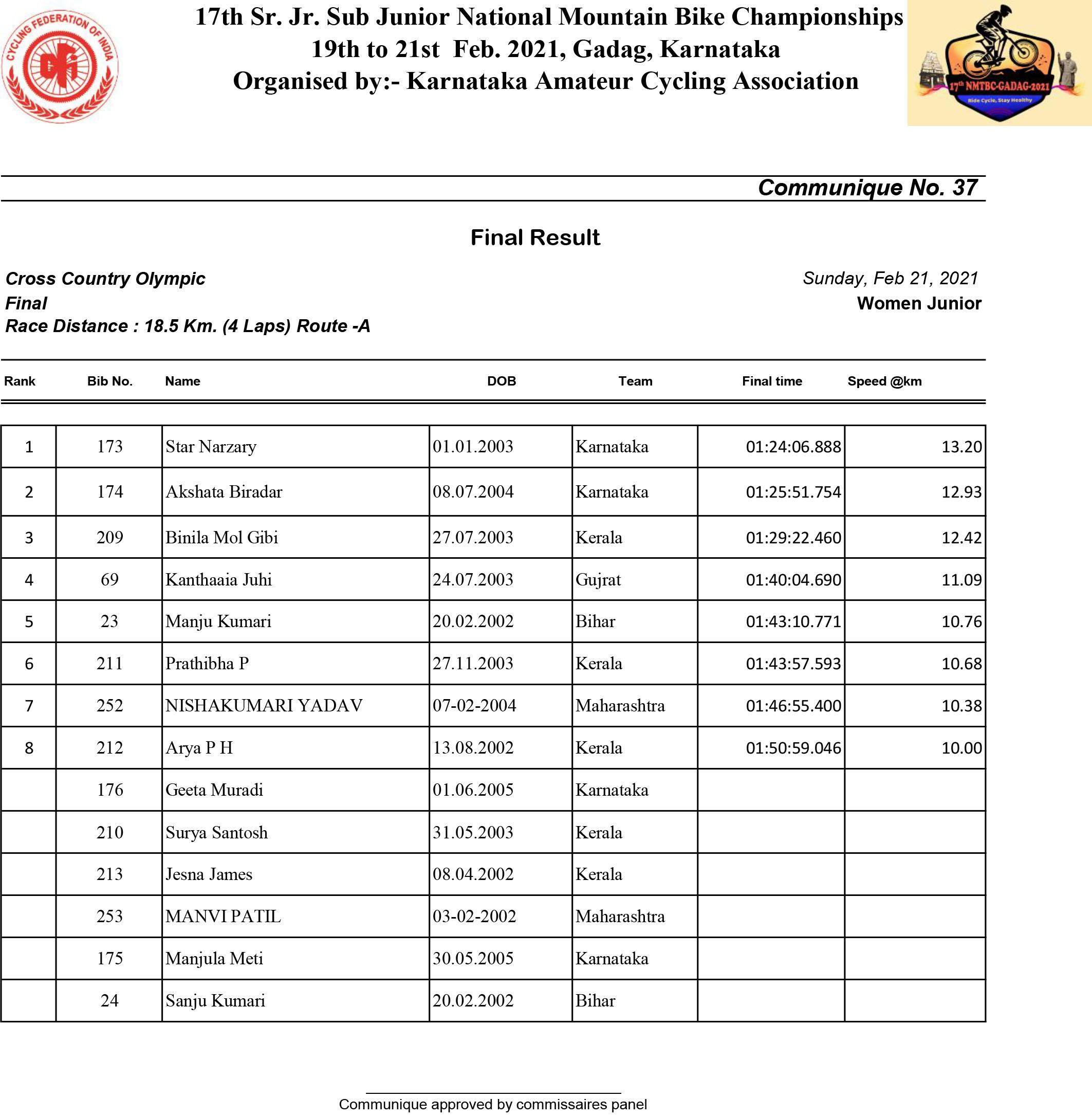 Men Elite XCO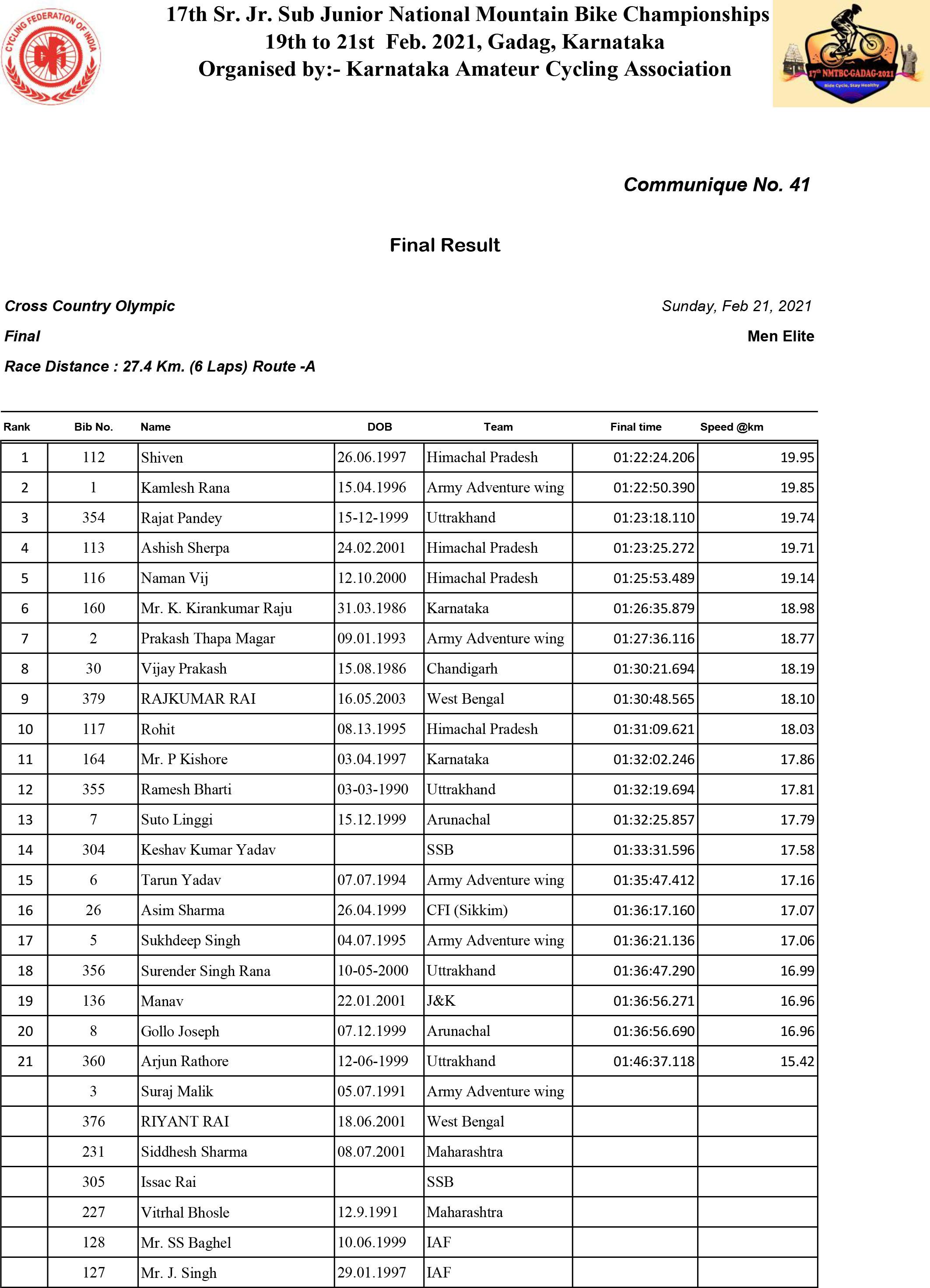 Thanks to Anuj Kalmane for sharing these results with us.