This New Year brings to the CyclingMonks Community something new and cool. Presenting to you, the inaugural CyclingMonks Jersey…
This jersey is a labour of love of many folks from the community. Who helped us conceptualise, design, and execute it.
What's Special About The CyclingMonks Jersey?!
A lot actually.
Starting with the people who made this possible. Thanks to all of you for helping us create the Hero Image which proudly adorns the back of the jersey…
Hero Image
The monk here is radiating Indian languages with cycling phrases from around the country. What cyclists actually say when out riding with their friends… Since it is unlikely that any of us know all the languages, here's a helpful guide, so you know what you wear!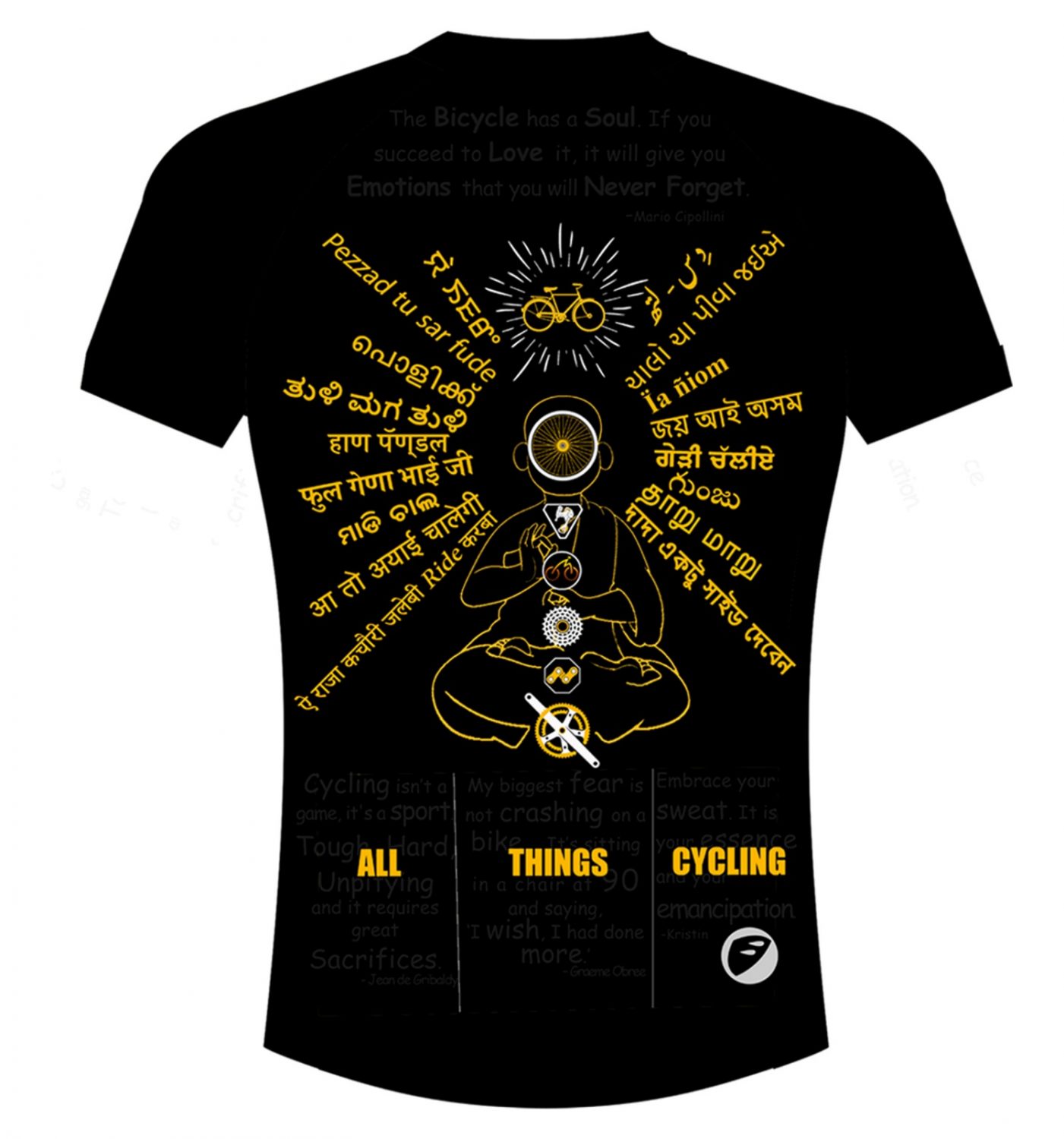 The Languages
Manipuri:
: Pronounced 'Yaipharey', it means "All Is Well". Something we all feel when on the bike. Contributed by Vimchandra Nongthombam.
Konkani:

: Pronounced as spelt, it means "You Can Do It". Especially useful when climbing the steep Ghats of Goa! Contributed by Ashish Shet.
Malayalam:

: Pronounced 'Polikk', it means 'Go Smash It!'. Something you do after downing tender coconut water in the Kerala heat! Contributed by Noufal Kaippally and Adhil Mhd.
Kannada:

: Pronounced 'Tuli Maga Tuli', it literally means "Pedal Son Pedal!" This is what you say to motivate your slow friends to ride faster! Contributed by Rishab Satyanarayan and Mayur Bathija.
Marathi:
: Pronounced 'Han Pendal', it means "Pedal Hard". Motivation for all the slow pokes in your group! Contributed by Virendra Mali and Sumit Patil.
Himachali:

: Pronounced 'Full Geda Bhai Ji', it means go "Full Power Brother". Useful with all those big Himalayas to be climbed around there! Contributed by Vijay Parkash.
Oriya:
: Pronounced 'Madi Chala', it means "Let's Go!". The thing you need to keep repeating to your lazy friends to make them wake up for a ride! Contributed by Sahil Raul.
Rajasthani:

: Pronounced 'Aa Toh Ayaayi Chaalegi', it means "I Will Ride At This Pace Only!". Used when your irritatingly fast friends try to make you ride faster, you slow down further and irritate them some more! Contributed by Trilok Kumar.
Bhojpuri:
: Pronounced 'Ae Raja Kachori Jalebi Ride Karba', it means "Let us go for a ride to eat Raj Kachori and Jalebis". This kind of motivation works in every corner of India, we believe! Contributed by Ravikant Sharma from Banaras Cycling Club.
Kashmiri: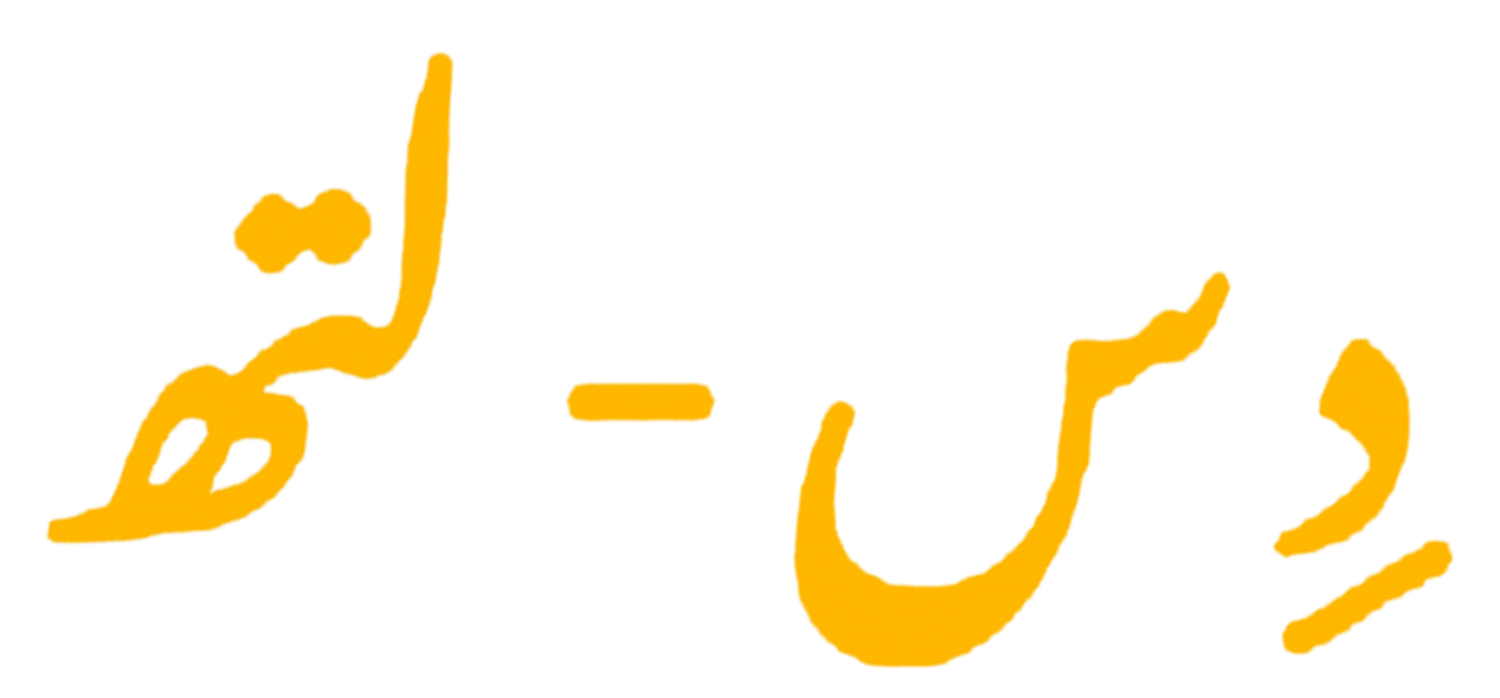 : Pronounced 'Dis Lath', it means "hit it" or "step on it", something you would say before you started your ride. Cool phrase for mountain bikers in the valley! Contributed by Numaan Sandroo.
Gujarati:
: Pronounced 'Chalo Cha Piva Jaiye', it means "Let's go for a cup of tea". Chai is something which gets many of us out of bed and onto the saddle! Contributed by Ashley Moras.
Khasi:
: Pronounced 'Ihya Neeom', it means "Let's Roll". A perfect phrase for the gentle rolling hills of Meghalaya where the clouds constantly roll in as you roll on your bike! Contributed by Patric Cormac Lyndem.
Assamese: 

: Pronounced 'Joi Aai Axom', it means "Glory to Assam". A phrase which is used before starting any big ride or event, as a tribute to mother Assam. Contributed by Raj Prohlad Neog.
Punjabi:

: Pronounced 'Gedi Chaliye', it means "Let's go out for a Gedi". Gedi is the culture of going out with friends and having a good time. A perfect phrase to enjoy saddle time with your friends. Contributed by Akshit Passi from Cyclegiri and Paramjeet Kaur.
Telugu:

: Pronounced 'Gun-ju', it means "Pull Hard". You yell this out in quick succession, like 'Allez Allez Allez', to egg your fellow racers on, to go even faster. Gunju Gunju Gunju contributed by Khiyar Pasha.
Tamil:

: Pronounced 'Thaaru Maaru', it literally means haphazard, but is used to say "awesome". Like the word 'kill' is negative, but when you say, you killed it in the race, you mean the race was amazing! Contributed by Sanjeev Ramki.
Bengali:

: Pronounced 'Dada Ektu Side Deben', it means "brother give way!". Used excessively in the busy streets of Kolkata, where you are always looking to make space for your bicycle. Contributed by Archishman Paria. 
The Monk
The Monk sits in the middle of the all the diverse Indian languages, meditating on the incredible joy of cycling. Embedded with the 7-Chakras, which are made up of a variety of cycle parts, the 7th chakra is that of enlightenment. A bicycle is the ultimate level of enlightenment, which is why it sits atop the meditating monk.
Pockets
The jersey pockets are adorned with the tagline of CyclingMonks, i.e., "All Things Cycling!"
On the pockets it has special significance, because your jersey pockets should always be filled with all things cycling. Be it food, tools, spares, money or most importantly a camera!
The Front
The front of the jersey has the CyclingMonks logo, which is surrounded by the communities' preamble. What we stand for and what we believe in.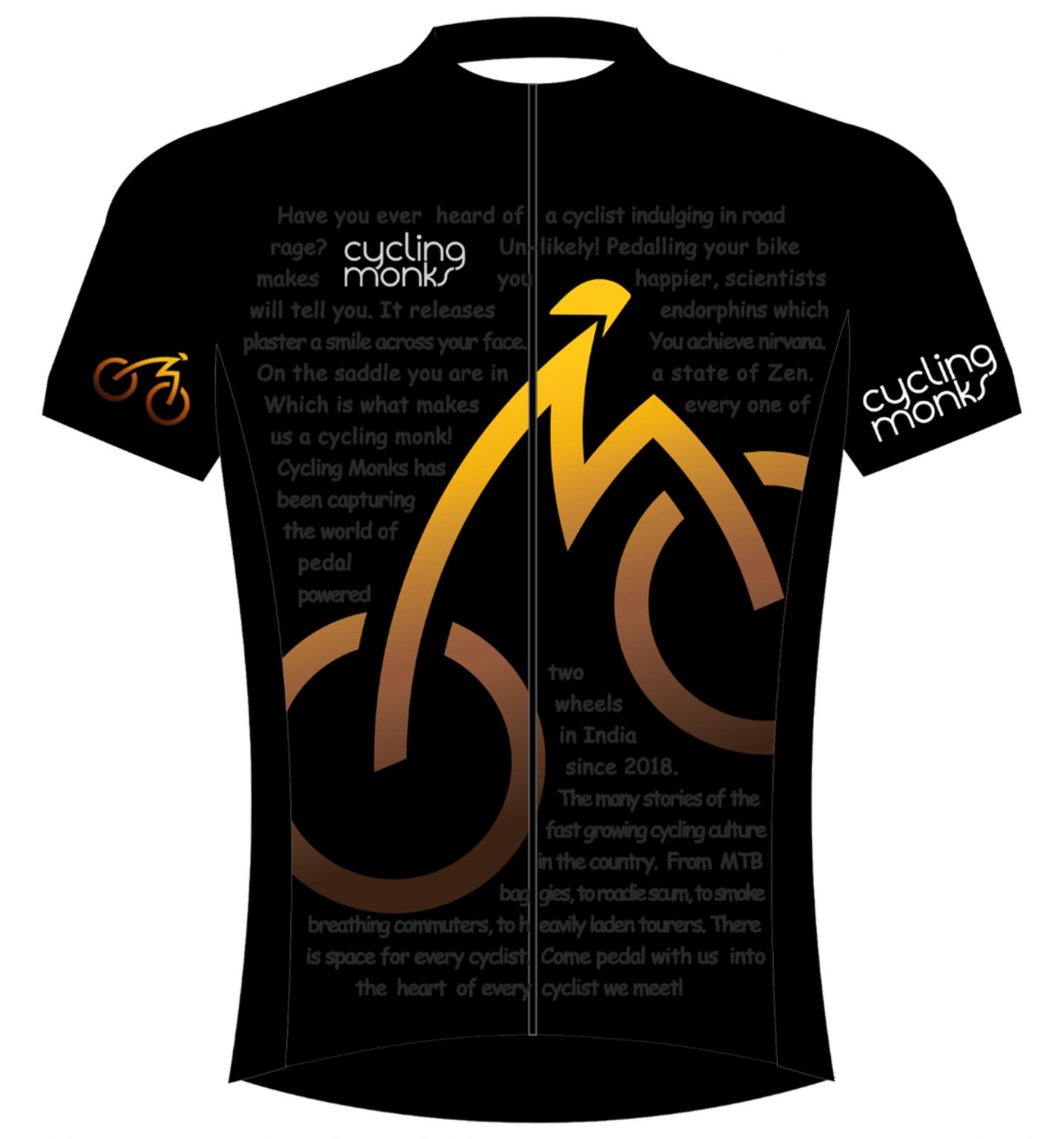 Gratitude
This jersey has come to fruition by the efforts of not just one or two, but many from the cycling community. We are grateful to each and everyone of you for your thoughts and inputs.
Francis Manuel, Sumit Patil, Mohit Gena, Chaitra Bhagavan, Mihir Divekar, Vimchandra Nongthombam, Ashish Shet, Noufal Kaippally, Adhil Mhd, Rishab Satyanarayan, Mayur Bathija, Virendra Mali, Vijay Parkash, Sahil Raul, Trilok Kumar, Ravikant Sharma, Numaan Sandroo, Ashley Moras, Patric Cormac Lyndem, Raj Prohlad Neog, Akshit Passi, Paramjeet Kaur, Khiyar Pasha, Sanjeev Ramki and Archishman Paria, THANK YOU
We are also extremely grateful to Apace for taking up this project with us, being super patient and delivery high quality cycling gear to the Indian cyclist. We are sure you will love the Apace quality…
Without all you amazing people, it would have been a plain white blank jersey! You guys and girls have added colour to life…
Jersey Tech Specs
The CyclingMonks jersey, uses the Apace Chase Snug Fit Jersey as the blank canvas. Below are the details of this high quality jersey:
The Chase jersey provides a comfortable close fit with a combination of lightweight, quick-wicking knitted fabric and stretchable polyester-spandex mesh. The Chase jersey features raglan sleeves and a high neck for a more traditional cycling jersey fit. Standard features such as a snag-free zipper, gripper elastic on the hem, reflective logos, and three ample sized back pockets make the Chase a great everyday cycling jersey.
– Snug fit, Raglan sleeves, high neck
– High quality YKK Zipper, asymmetric front and back with gripper hem
– Three elasticated back pockets and reflective logos
– Sublimation Printing
– Polyester Knitted Fabric with moisture management
– Lightweight Polyester-spandex Mesh

You can see more about the Apace Chase Edition, including 'Wash Care Instructions' and how it FITS on REAL Cyclists on the Apace Website.
Why Apace for the CyclingMonks jersey?
3 reasons why we partnered Apace:
Quality: Since inception, we at CyclingMonks have strived to maintain quality. And our jersey could be no different. The Apace jerseys are superior to most options available, and we are sure you will LOVE the quality, once you get your hands on it. Never compromise quality 🙂
Inclusivity: CyclingMonks treats everyone equally, irrespective of bike, riding capability, riding choice or gender. Our jersey also had to be inclusive. Apace is one of the few Indian manufacturers who make men and women specific jerseys. Not a unisex club jersey, where our lady friends must adjust to male proportions! Equality is Essential.
Professionalism: This kinda blew our minds. Something lacking in the Indian cycling industry in general. Apace are incredibly professional in their approach to work. We love it. This professionalism directly reflects in their products used by all of us…
How To Order 2nd Lot…
The second lot of the jerseys will go into production shortly and should be in your hands by March end!
You can pre-order the jersey to receive this inaugural edition… you also get a nice sweet discount by pre-ordering!
MRP: Rs 1999/-
Pre-Order Offer Price: Rs 1799/-
Shipping: Rs 100/- pan-India
Delivery: March Last Week