The 10th and 11th days from the cycle ride through the Spiti Valley in September 2012.
Day 10 Kaza to Losar
Once again, Prakash and I parted ways, he was heading to Key and Kibber, while my plan was to bypass the two places and go straight to Losar, where we would meet again.
In small towns like Kaza, shops and dhabas open late and by the time breakfast was knocked down, I was already 1.5 hours behind planned departure. The road was flat and arrow straight in places. Motorcycles were pelting it past me at triple digit speeds. I was also going at triple digit speeds, 007 kmph to be exact!
The wind picked up crazy like after 2 PM. I had to walk many parts of the route where the wind was too strong. Even on seemingly straight roads!
Dragged myself to Losar, where I stopped at the checkpost dhaba. The cook there had come all the way from Darjeeling. It is sad that people have to travel 3-4 days for seasonal employment.
The good thing was that he was capable of cooking eggs properly. So feasted on bread and eggs. It was a feast fit for a king. At least in those circumstances!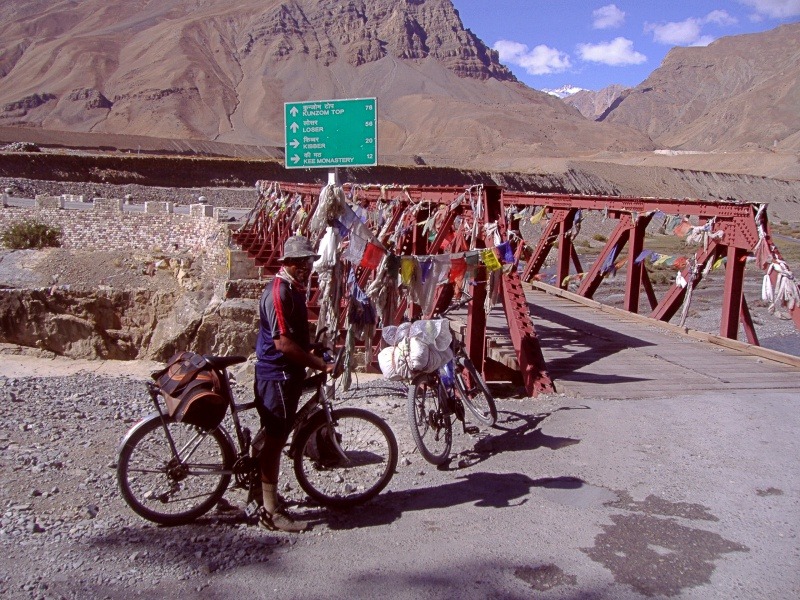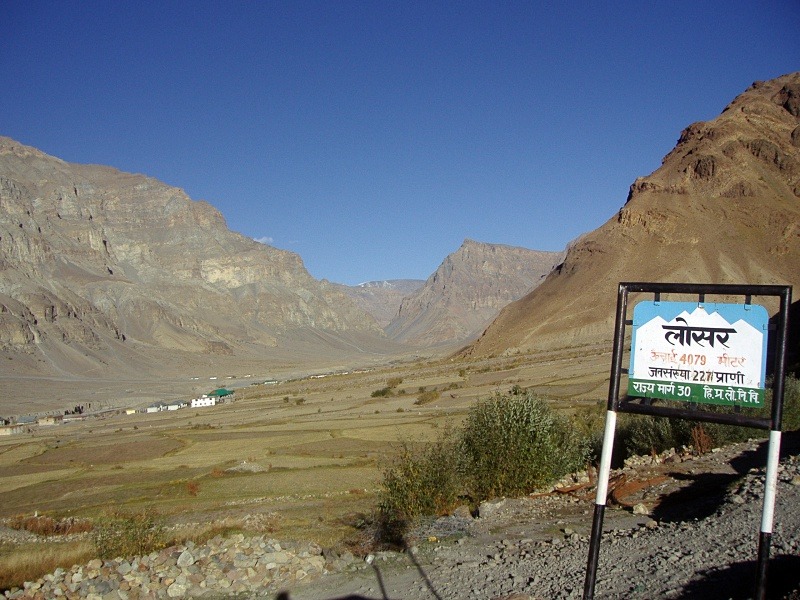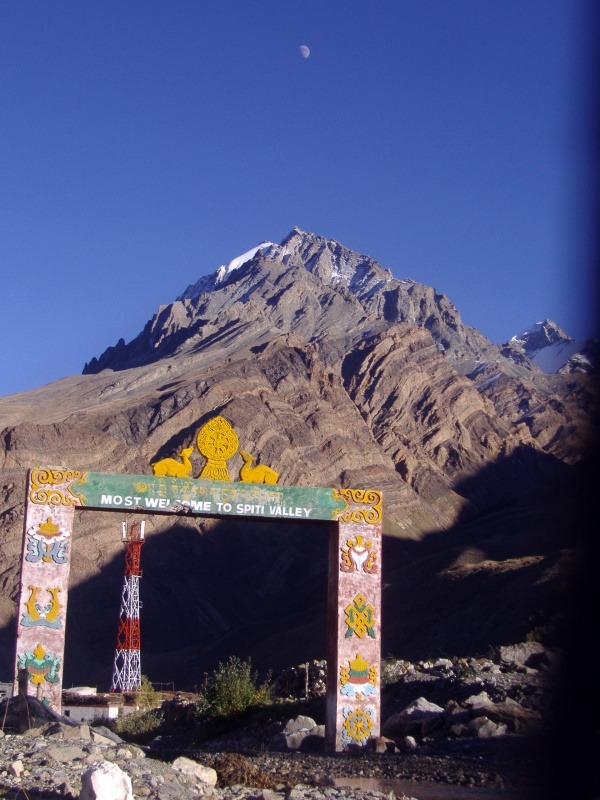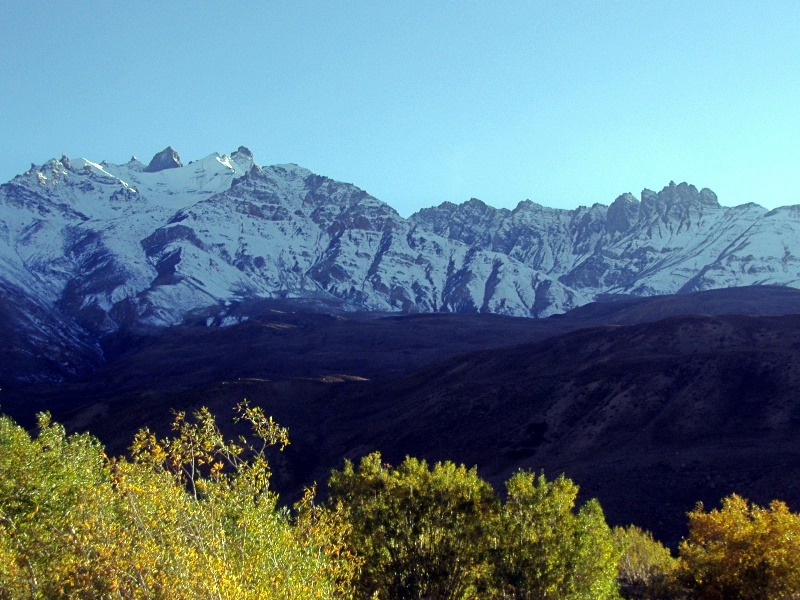 Day 11 Losar
Got a call from Prakash, he said he would join me for the climb to Kunzum La. So I stayed an extra day in Losar. And what a good decision that turned out to be.
After breakfast I once again met Ivan the Irishman, he had caught up with me and was going ahead as I waited a day. I then met a group of Israeli motorcyclists. Chat to them about religion and global politics!
The entire day was spent with the two policemen at the checkpost. It was an enlightening experience as they could give some wonderful insights of the village life and defence preparedness (or lack thereof!). I was they interpreter for the day!
By evening Prakash reached. Sadly he was sitting in a truck holding onto his bike. His wheel had cracked and he couldn't ride further. Tough luck for him!
The policemen and I lit a small bonfire as night fell. While standing on the road, I saw 5 Indian bikers pull up. All of them young guns. The eldest being 21. Point to note is that there were three Yamahas, one Bajaj and one Bullet. The bikes were fine except the Bullet, which had its exhaust fall off. Twice!