The 8th and 9th day of the Spiti cycle ride in September 2012.
Day 8 Tabo to Kaza
We stayed in the monastery guesthouse, which lies to the left of the millennium old monastery.
The next morning I woke up early to catch the first rays of the sun on the Tabo Monastery. Its beauty lies in its simplicity to the point of abject poverty.
I spent the day alone enjoying a slow easy ride. Prakash had ridden off to Dhankar Monastery and after one look at the climb, I decided to skip it!
A lady from Nepal ran the dhaba where I stopped for lunch. Every year she would come to Spiti and run the eatery in the summers before wrapping up and heading home for the winters. As she gave me more vegetarian food to eat, she told me about pork being part of the staple diet in Nepal.That was bittersweet to hear. Bitter because I was stuck with vegetables on my plate and sweet because it is now imperative that Nepal must be ridden!
After a lovely ride, I reached Kaza, where I stayed in the marketplace at a homestay which essentially catered to Israeli tourists and/ or other hippies! The design and theme of the food, language, books, posters etc. was for Israeli guests! It was cheap and clean, so good enough for my purpose!
I checked my email after many days of being cut off from the world. Ha! Internet was 80 rupees an hour. I emerged from the cafe a bloody pauper. The exorbitant price of internet finished off my daily food budget. Saddened at the weight loss of my wallet, I went for dinner, only to stuff more veg food down my throat!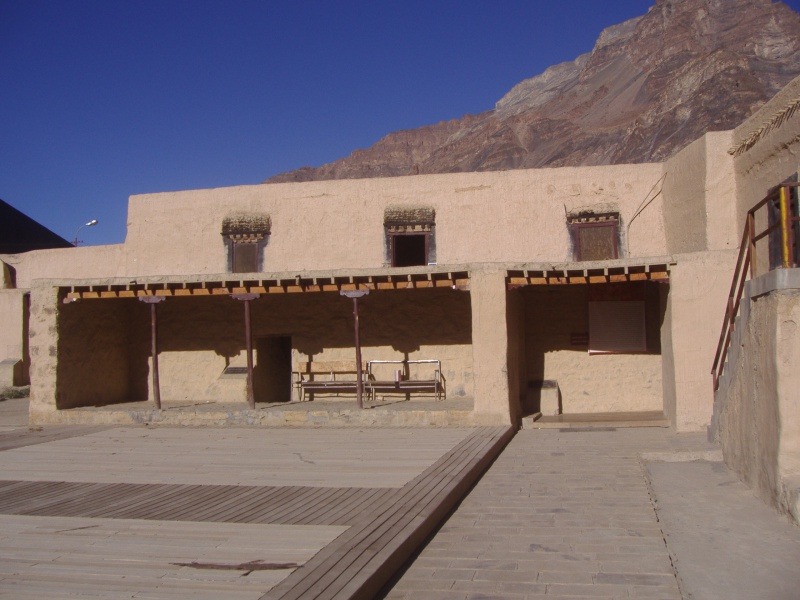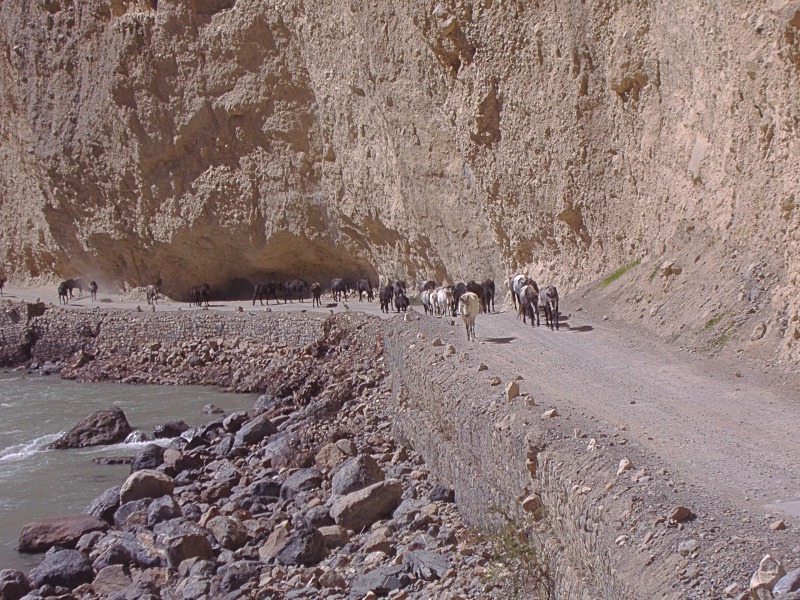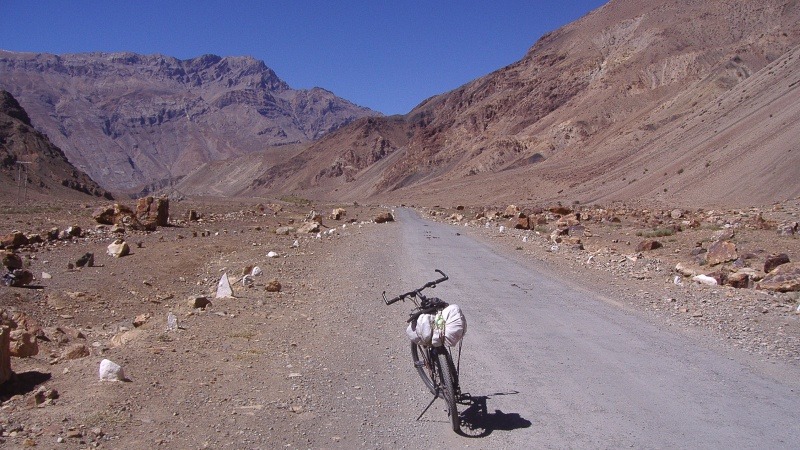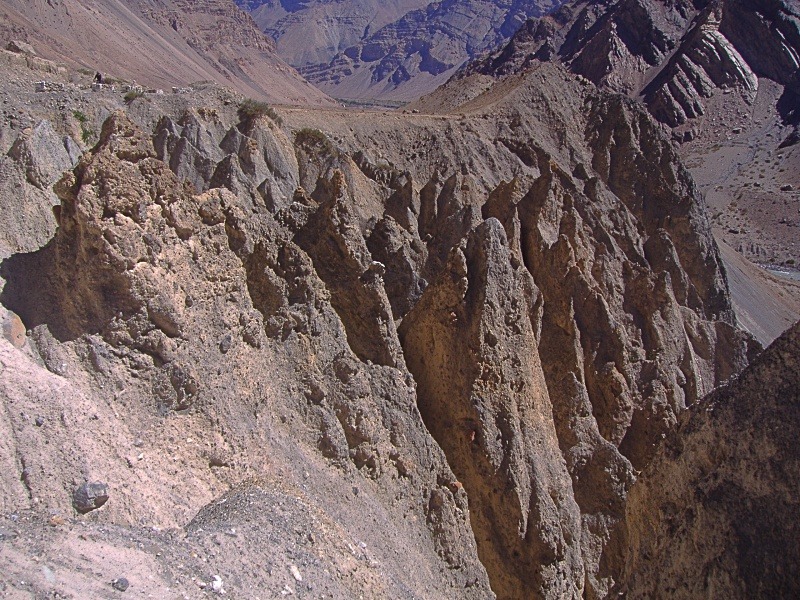 Day 9 Kaza
After 8 days of continuous cycling I decided to take a break in Kaza.
I skipped breakfast since I couldn't take anymore vegetarian food. Since it was a rest day, the nutrition wasn't required. It was a lovely cool Sunday morning. I rode my cycle to a secluded stream nearby and washed and pampered it there. The warm gentle sun, with the sound of the gurgling stream was a perfect place to unwind and fantasise about pizzas and pork chops!
The more I pedalled the more important food became. Most thoughts revolved around food, what you had eaten, what you will be eating and what you really want to be eating! All the cyclists I met en-route were either pedalling or eating. That sums up a pedal pushers life. Eat, Sleep, Ride, Repeat!
I met another solo cyclist, 'Ivan the Irishman'. He was heading in roughly the same direction as me. He was riding a freakishly expensive bike, yet he was struggling to climb, because in his over enthusiasm he had carried about 25 kg of luggage. His name stuck in my head, because when others going the opposite way told me about him, I thought they got it wrong. He could either be Ivan the Russian or Ryan the Irishman!
Went back to Kaza, where I met up with Prakash who was back from his Dhankar deviation. The thought of vegetarian lunch was horrible, so ended up skipping lunch as well!
Met James a Frenchman on a 1990 Royal Enfield Bullet 500. He was the second most interesting person I met on this trip. The bike was in beautiful condition. He had been coming to India for the past 20 years. He was a professional photographer and I tagged along with him to get some beautiful photos and videos of the wind swept mountains during the sunset. By that I mean, he got beautiful photos, while I got blurred rubbish!
While returning it started drizzling and the headlamp of the bullet was weak. But the sound of that Cast Iron engine reverberating through the mountains was fabulous.