A review of the E-book, Cycling at the Speed of Life by Chris Bolton, in which he writes about long distance cycling and LEL 2017.
---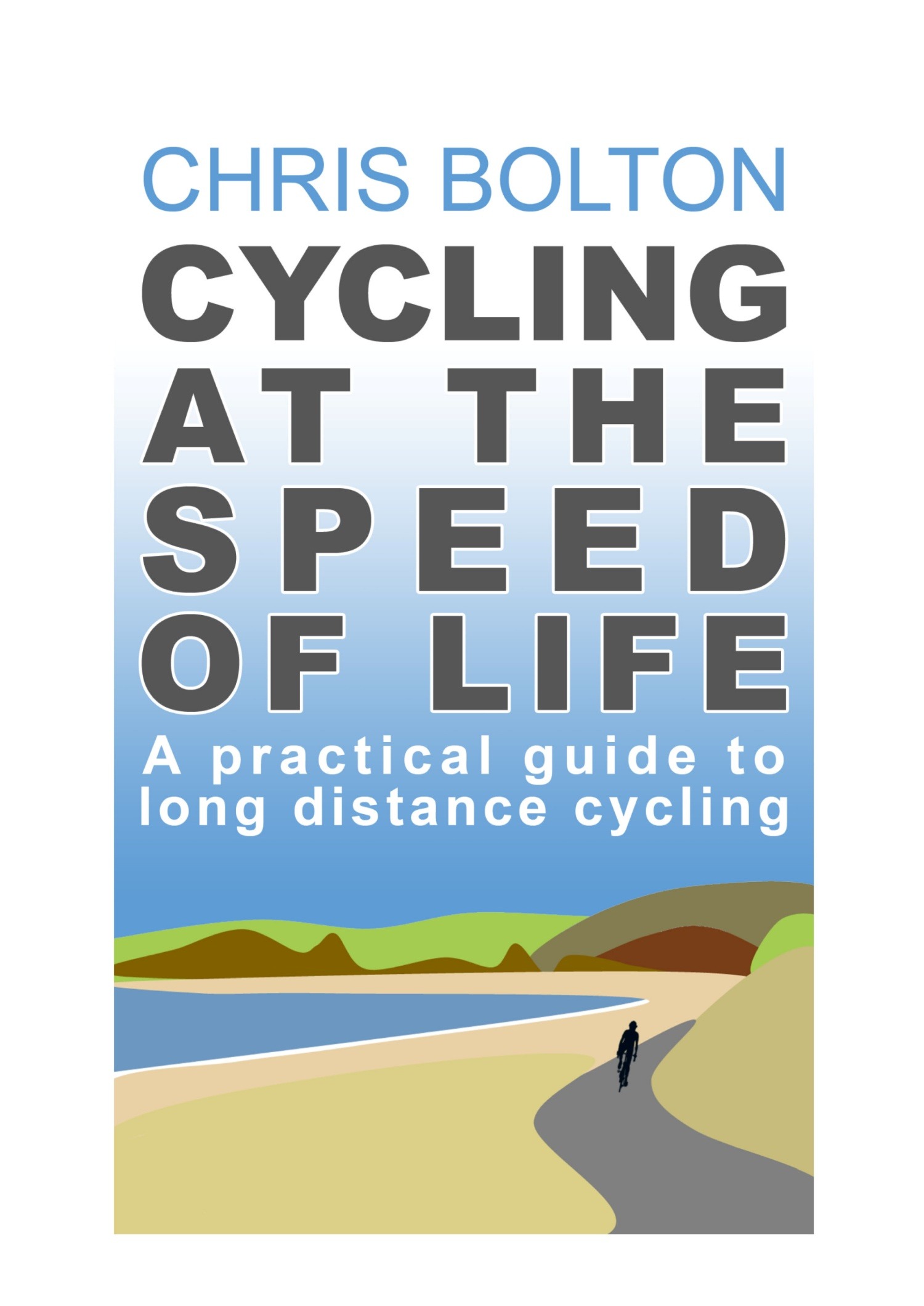 Title: Cycling At The Speed Of Life
Author: Chris Bolton
Pages: 111
Type: E-Book
Buy: Amazon
The title, 'Cycling at the Speed of Life', is deep. Almost as deep as life itself. Which is how the book is.
On the surface, the book is about a bicycle journey at the famed London-Edinburgh-London ride in 2017 and advice about how a new rider can take up endurance cycling, without the need to 'look and spend' like a cyclist.
Reflect and contrast it with your own cycling experiences and it holds a deeper meaning. Reminding you about the joys these humble and relatively simple two wheels provide.
The book is divided into two parts, the first half delves into how anybody can take up long distance cycling. While the second is Bolton's experience from LEL 2017.
Part One
The first section of the book gives the new cyclist, simple practical advice. Its lucidity is easy for any rider to absorb.
But it isn't just limited to practical advice, it also shares bicycling mantras to happy pedalling. A more general approach to long distance cycling:
"Long distance cycling should be a simple pleasure in life and accessible to all, without having to spend a fortune or dress head to toe in lycra."
"I prefer to use the term "conditioning" in relation to long distance cycling to encompass what traditionally would be termed as "training" for an athlete or indeed a competitive racing cyclist."
These mantras and advice are delivered in a conversational tone. Giving the reader a feeling of sitting over a coffee with a cycling friend.
The guide covers a wide variety of topics which are relevant to long distance cyclists. Even though this is written sitting somewhere in the UK, the advice is relevant to anybody, anywhere in the world.
Except the bicycle culinary delights. With food habits so vastly different for our readers in India, this section does feel alien. Nonetheless, the general thought process can be adopted, without sticking to the details.
Part Two
The second section of this book is experiential, where Bolton describes his LEL 2017 adventure. The ups and downs, trials and tribulations.
Starting with:
"On the 30th July 2017 I found myself at the start line amongst 1500 other riders from 55 nations with 1441km of riding and 11,128m of climbing ahead. What I didn't know at the time was that only 810 riders would make it back to London within the time allowance of 116 hours and 40 minutes, or whether I'd be one of them…?"
This section is a treasure trove for all you endurance cyclists looking at LEL 2022. Bolton in his own description, considers himself an averagely fit rider. And not somebody training hard.
Which is where it strikes a chord, because the majority of us cyclists are decent riders. We enjoy our riding, without excessive if any focussed training. And his experiences are a helpful guide for somebody from India planning to confront the vagaries of British weather!
"We rode for a while with a group of riders from India who were clearly enjoying the whole experience. Despite the British summer they were all dressed in layers of winter clothing and riding at a very relaxed pace on old mountain bikes. Their ride numbers indicated that they had been early starters and it was clear that getting back to London within the time limit was not important to them. Their laughter and smiles were infectious and a great reminder that LEL, was after all, just a bike ride."
This book is a light, humorous and an excellent read. You will most likely find yourself going back to it often, if you are a budding endurance cyclist.
It is also extremely useful for anyone planning to attempt LEL this August.
---
Also read, Sayi Rama Krishna's experience of riding LEL 2017. And Book Review of The Secret Race.