Brevets are a nice mixture of touring and racing. You have enough time to enjoy the countryside as you do while touring, but you are at the same time racing the clock.
Which is why it is so popular in India. You enjoy the camaraderie of fellow riders, without the cut throat competition of racing. While at the same time, you need to plan your ride well, to finish it in the allotted time. It teaches you the basics of bicycling in a relatively protected environment.
But how does a brevet feel, for someone who is habituated to touring? Chaitra, an avid tourer, from the CyclingMonks team, writes about her first brevet in Bangalore. She has previously cycled from Manali to Leh, ridden in Rajasthan and went solo in Ladakh. She has also ridden from Mumbai to Goa along the Konkan coast.
---
Here's what she had to say:
I heard about BRMs for the first time from a friend on a cycling tour in 2017 when we were cycling from Manali to Leh. I had no clue how it worked until I participated on Jan 9th, 2021. Which was a 200 km BRM organised by Bangalore Randonneurs.
BRM is a long-distance cycling event within a prescribed time and route. Is it a race? NO! Can you visit places like going on a tour on a bicycle? NO! It is a mixture of both but not completely.
Confused? I was a bit too!
It is an event where the cyclist is supposed to ride a super long distance within a prescribed timeframe and route but not compete with other cyclists and also not be able to visit those amazing places on the way! How sad is that?
Bangalore Randonneurs: Nandi 200k
There were many places to visit on the simple 200 km BRM which I did recently. Imagine those which are above 200 km.
It started from the centre of Bangalore to the outskirts of the city and back in 13.5 hours. This route was both scenic and challenging.
A climb to Nandi hills, a misty hill located around 50 km from Bangalore central, where you can capture the best sunrise. Bhoga Nandeeshwara temple at the base of Nandi Hills, which is one of the oldest temples of Karnataka, dates back to the early 9th century.
Then the next checkpoint was at Chintamani, which has a tiny fort and then back to Bangalore via Hosakote.
But at none of these places could I spend sufficient time. Because it was either a bit off the prescribed route or the fear that I would not be able to finish riding 200 km on time.
I just had to pedal continuously the whole day in the fear to finish the ride on time and regretting not visiting those beautiful historical places while I was riding. It became quite monotonous and boring!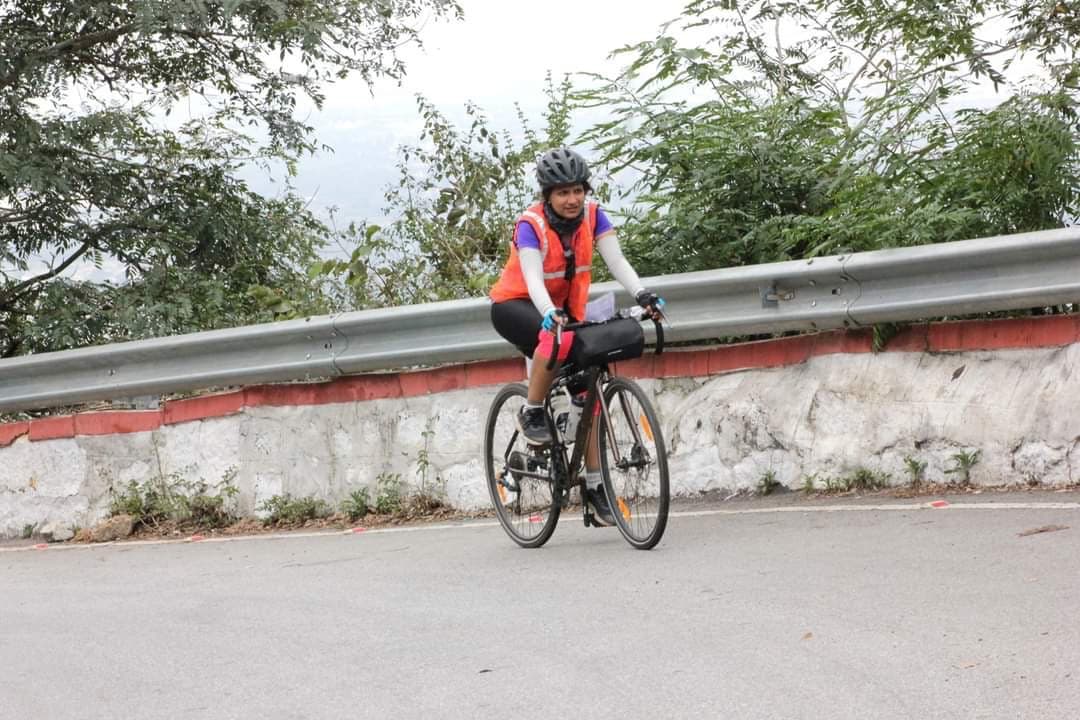 Difference Strokes for Different Folks!
Being a bicycle tourer, BRM was quite different for me. While I'm touring, I'm not bound to the clock and stop wherever I find a beautiful place.
I spend sufficient time there, or discover a new pretty place. I would probably be served the best meal for that day. Also, I decide where to cycle and which route to pedal. There's no prescribed route or time. This is what I call "freedom"!
Plan & Prepare
A friend of mine and her friends, who are seasoned randonneurs, with whom I was riding this BRM, told me how they prepare themselves for the event. Preparation for this event w.r.t nutrition and sleep starts at least a week prior. By eating the right food and sleeping for 7-8 hrs.
On the previous day, they would pack enough food for the coming days' event. So that they do not have to spend time searching for a place to eat.
They need not worry about the route as it is already prescribed. They just need to carry only required things i.e. puncture kit, tubes, pump, lights, and food. Pretty simple in a way.
On the other hand, a multi-day tour on a bicycle is different and more adventurous than BRM. It involves a lot more planning w.r.t routes, food and things to be carried along the way. You need to start preparing for this at least a month prior.
First, sketch out a basic route and know about the elevation. Second, choose the mode of transport and plan how to ship your cycle there either by courier service or carry it along with your bags.
Third, bare minimum bags have to be fixed on the bike. Fourth, things to be carried for the ride along with the tubes, puncture kit are clothes depending on the weather conditions.
Once I start the tour, plan the day that morning about where to stay, when/ where to have food, and how many kilometres to cover depending on the conditions. Planning goes on a day-to-day basis.
For a Woman
I felt it was safer and convenient riding in a BRM than touring solo on a bicycle as I was never alone. More the merrier! My friends were always riding with me.
There is somebody to talk to and you won't die out of boredom. People from nearby villages staring at us were lesser and we were never harassed.
On the other hand, if you are a solo woman traveller, it is a bit risky and less convenient. You have to trust your instincts and have to be strong-minded so that you choose what matters for you and not get affected.
I have been hooted, harassed, questioned whilst touring. On the other hand I have been treated with great love, care, and served with good food by people too.
Well, both BRM and touring need practice! I had to wake up every day for a ride!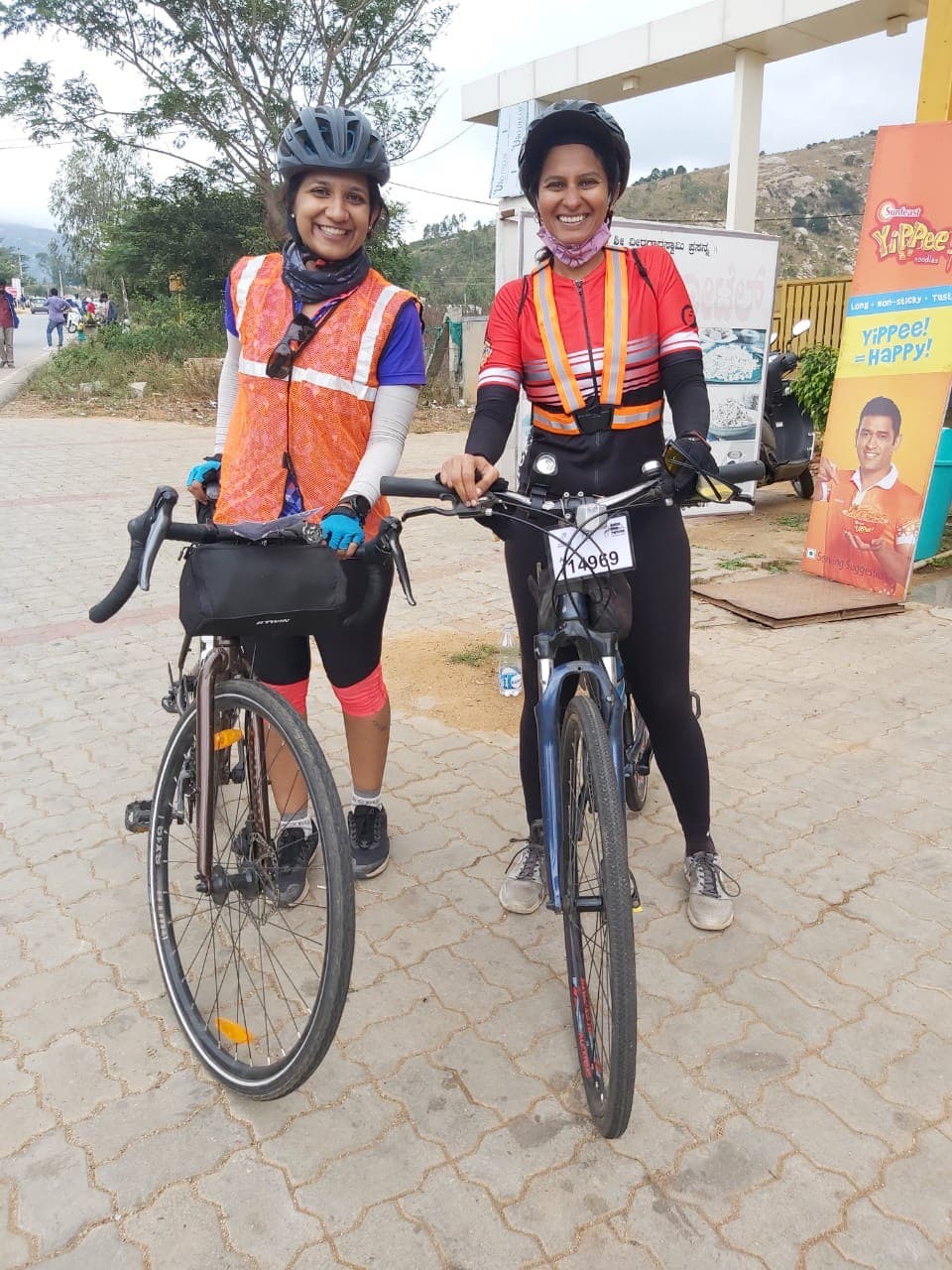 What BRM gives to riders?
It gives exposure to the riders to ride super long distances. BRMs also makes them learn how to deal with a flat tyre if all by themselves and a feeling of accomplishment.
It will make cyclists prepare for the event which involves practice and discipline. It teaches how to manage time and how to plan the rides. Builds up confidence and endurance in the riders such that they can either go touring on a bicycle or participate in racing events! Either way, the cycling community is growing!
For someone just getting into cycling, BRMs are a great stepping stone to start touring. Once you have the confidence of riding, then the world is your playground…
Text & Photos: Chaitra Bhagavan
---
You can check out Chaitra's bicycle ride in Goa…