The 19th day of the ride saw us turn off the main Manali-Leh highway at Darcha and head to Zanskar and towards the mighty Shinku La, as we rode from Keylong to Zanskar Sumdo! This was part of our 90 day cycle ride in the Himalayas covering, Spiti, Zanskar, Batalik, Ladakh, Nubra, Shyok, Pangong, Hanle, Tso Moriri, Garhwal and Kumaon!
---
Day 19 Keylong to Zanskar Sumdo
After the Spiti Sojourn, it was time for the Ladakhi adventure.
From Keylong to Darcha we rode along the main Manali-Leh highway on smooth boring roads. The only highlight being a chance meeting with a fellow cyclist from France, working in Indonesia and riding an Indonesian bike!
He had climbed too fast without acclimatising and had to double back because of the onset of AMS. A reminder to Driftjockey to take it slow and easy as he also had come straight from Manali with just one day of rest.
The town of Jispa on the way is filled with fancy looking camps for the fancy people who populate the Manali-Leh highway. Interestingly, tea, biscuits and Maggi are more expensive on the highway, as compared to the interior villages. This entire stretch is extremely commercial and rather avoidable.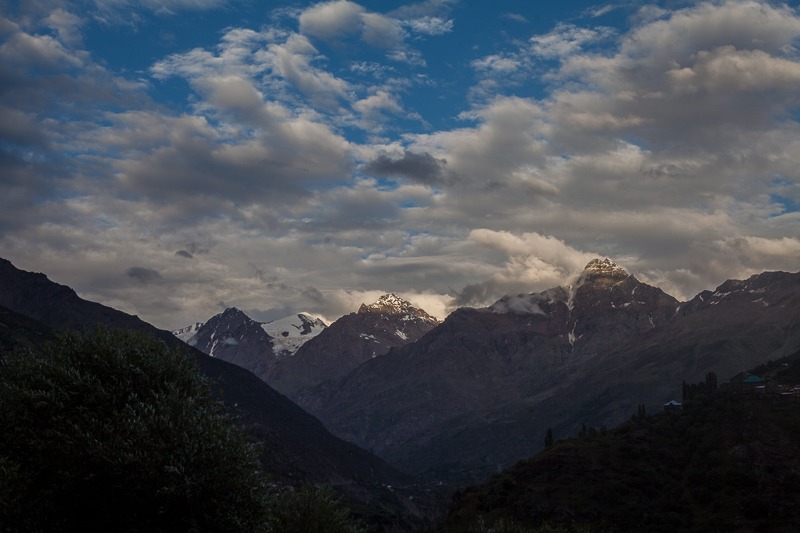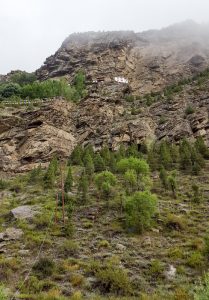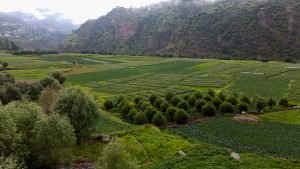 Darcha
Darcha is the last place for phone connectivity and most things modern. Only BSNL works here. It is also a check post, where the Himachal police take down vehicle details.
We ate and packed food for the night from one of the many dhabas and left after making important phone calls. We expected to be without phone connectivity for a week at least!
3 km after Darcha we turned off the main highway and onto a route under construction. Towards Zanskar Sumdo.
The road was being widened and built in preparation for making this an arterial route, connecting Manali to Kargil. What we didn't know is that there is absolutely nothing available along the way. Not even food!
The road was almost a continuous climb and it was quite a bit of fun amidst interesting landscapes. Because of the road widening work their were labour camps all along the route.
One such road widening site had Border Roads Organisation employee from Kerala. He was overjoyed to meet Driftjockey and wouldn't let him go. Deprived of speaking Malyalam for months on end, he wanted to vomit it all out in one shot!
We rode past a couple of small villages without any 'tourist' amenities and finally pitched our tents near a labour camp.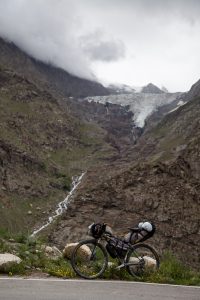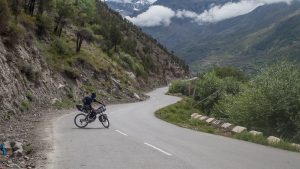 Zanskar Sumdo
Our camp overlooked a raging river, the sound of which was both soothing and scary. Putting me to sleep and startling me awake in the middle of the night as well!
We ate our packed dinner, without a thought for the next day.
A day which was going to get interesting to say the least!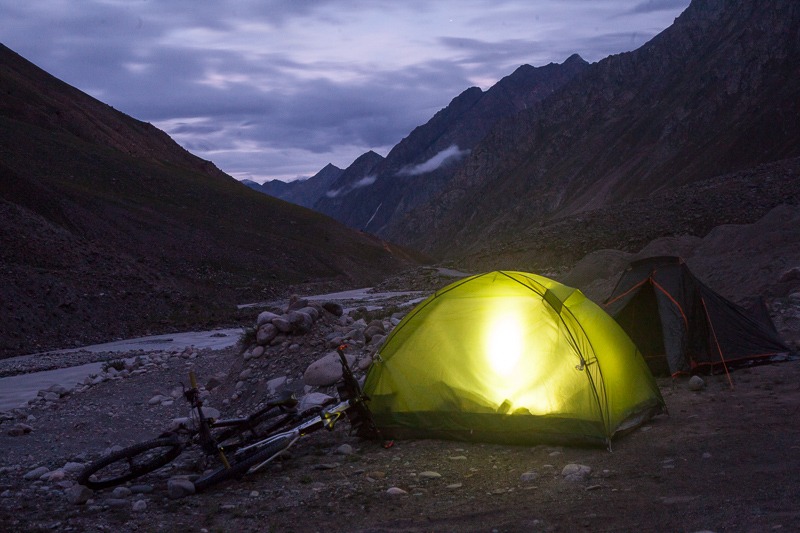 Route Profile: Keylong to Zanskar Sumdo
The road from Keylong till Darcha is along the Manali-Leh highway. This stretch of road has perfect asphalt and multiple places for food and accommodation. Darcha is the last village in Himachal Pradesh and also where you will get phone network. Accommodation is available in Darcha.
Post Darcha the road climbs steeply for 3 km, where there is a turn off for Zanskar Sumdo/ Chikha Village. There are two villages before Zanskar Sumdo, neither have food or accommodation available. Villagers at times help out travellers, but one cannot count on that.
Carry food and water for 3-4 days for the Darcha-Karyak section.
One will also be crossing Shinku La, a high pass. Proper altitude acclimatisation is essential before venturing out on this route!

Cost
Food for Two 1145
Stay for Two 600
---