The London Edinburgh London is one of the most well known brevets across the globe. Second only to the mother of them all, Paris Brest Paris. Sayi Rama Krishna speaks to CyclingMonks about his experience of participating in this gruelling bicycle event.
LEL, as it is popularly known, is held every four years, with the first in 1989. Sayi rode its 8th edition in 2017.
---
CyclingMonks: What got you into serious cycling?
Sayi Rama Krishna: My cycling life started with a casual 2.5 km one side commute to work in 2014 in Chennai. While planning for a 15 day trip to Spiti Valley in 2015, I found that a bicycle is the cheapest mode of transport and started learning about it. I bought a used Schwinn Searcher, practised on it and went on a 13 day trip from Shimla to Rohtang Top via Spiti Valley.
It was the first and a memorable adventure of my life. That trip changed everything and when I came back, I took up cycling actively.
CM: What made you take up randonneuring?
SRK: I hate competition and the rat race in life, right from childhood.
That is one aspect which made me love randonneuring. There is no podium, people are not competing against each other, but against themselves! If you practise for that distance, you survive, else no! I liked that challenging aspect very much. Also I liked the fact that I get to ride in beautiful and scenic routes, which I may not plan normally. Apart from these, food motivated me.
While practising for riding in Himalayas, I registered for a 200 km Brevet in Chennai, just to see if I'm fit enough to ride long distances on bicycle. At that time, I didn't have any thought of continuing further in randonneuring. But after coming back, I couldn't stop myself riding more and more.
CM: How did the idea for London Edinburgh London take shape?
SRK: 2015 was Paris Brest Paris year. While riding my first brevet in Chennai, I heard everyone talking about PBP which was less than a month to go then. I learnt about the event and didn't want to wait for four years for such a big and famous ride. I looked for alternative rides, just then LEL popped up on PBP Twitter feed, I searched about the event and decided to participate in LEL 2017.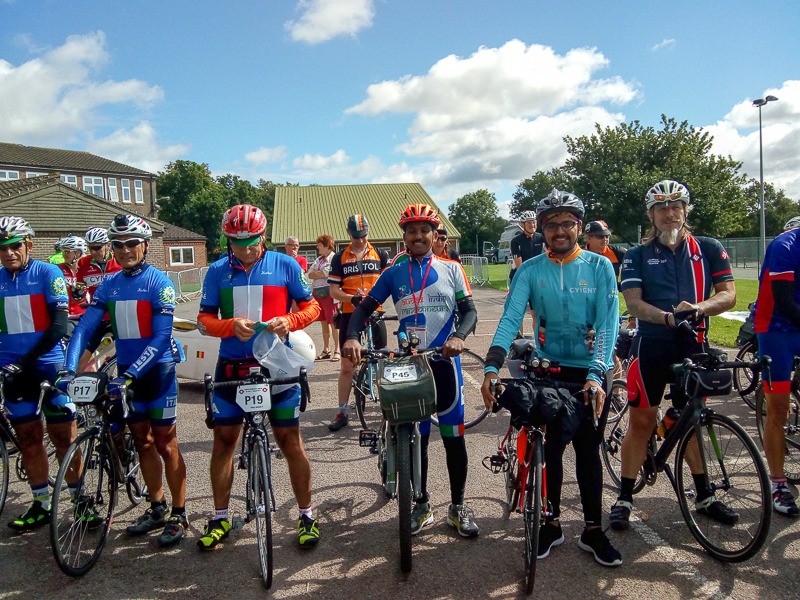 CM: How did you physically and mentally prepare for LEL?
SRK: Physically, I just rode more and more. I wanted to do as many rides as possible and rode 6 SRs (Super Randonneur) in 2016. But finishing challenging brevets like Bangalore-Belgaum-Bangalore 1000 km in July 2016, made me feel that I'm ready for LEL. I always did just casual stretches before and after the ride and didn't concentrate much on cross training and core strengthening. That proved costly.
Mentally, I was excited to ride from the day I registered. I started interacting with UK riders in forums like YACF (Yet Another Cycling Forum). I understood the conditions and temperatures. That was my morale booster to feel confident about first ride in an unknown international arena. I got to know many basic things through discussions on that forum. For example I had never heard of a Merino wool base layer before. Without that, I wouldn't have survived there.
Those discussions helped me understand how people had failed before and mistakes not to make. I had gone through close to twenty accounts of LEL 2013. That gave me a good idea of what to expect.
I got the knowledge about necessary warm gear for the event only after going through that group.
CM: What about the logistics? How did you prepare for that?
SRK: Many Indians who planned for LEL made their flight bookings as early as January, which got us slightly cheaper flight fares. One must keep in mind about airline baggage rules and pack the bike carefully.
I chose Air India, which has 2 X 23 kg weight limit and my experience with them has been very good.
If it is first time Europe/ international travel, one has to take a lot of care while applying for a visa. Any small mistake in application can lead to rejection. My application was rejected the first time because I entered annual income in overlook instead of monthly income. One additional zero cost me a lot. Maintaining bank balance at least six months to one year before the ride and showing proof that you are not going there for earning is a primary aspect that one should concentrate on.
Cyclists in UK are very welcoming and especially organisers and volunteers of LEL. They respect the fact that you have come there from a long way and want to make your experience worthwhile. I stayed at tents for three days, arranged by organisers in the Davenant School, which is the start point. So it is up to you, if you can interact with them in forums and ask without any hesitation, someone might just come forward and host you.
Cab fares in UK are very costly and one must include it in their budget for after the event, airport etc.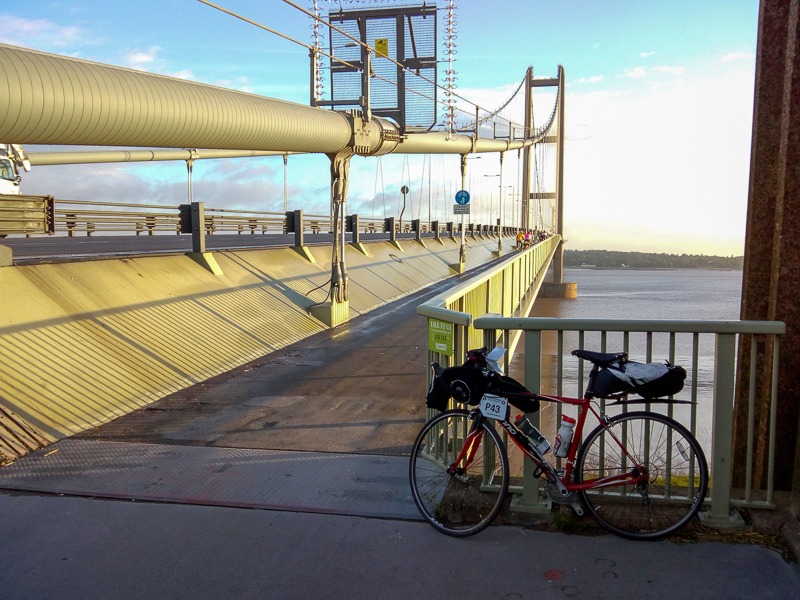 CM: How different was the LEL in comparison to the many brevets you have participated in India?
SRK: Completely different. Can you believe that they have already started planning for LEL 2021!
Organisers put a lot of effort to make sure that each and every participant feels comfortable. Right from registration, drop bags collection and everything, not to forget, their hospitality.
There are lot of volunteers at controls and everything is very well organised.
They do a recce many times to check if there are any bad roads where riding won't be possible. Many riders ride for the fun of randonneuring. They (many European riders) do checks about timings, but they don't race in the event. Their bicycles are made for randonneuring. You can find many steel bikes, which will be more comfortable and especially made for brevets, compared to many racing bikes used for randonneuring here.
Irrespective of age, we see almost everyone spinning constantly without grinding high gears.
Above anything, seeing the road safety and people following rules; you will feel that you will safely return home which gives you peace of mind. There are brevets in India, where in a single lane road, Volvo buses travelling at high speeds pushed me off the road.
There aren't any stray dogs and you can feel safe even while riding through a national park in pitch dark, the organisers gave an assurance for that too. In a brevet in India, I had to hold my nerve, since there was a high probability of elephants crossing your path.
Weather conditions are also different. Even the day is cool and rain can fall anytime.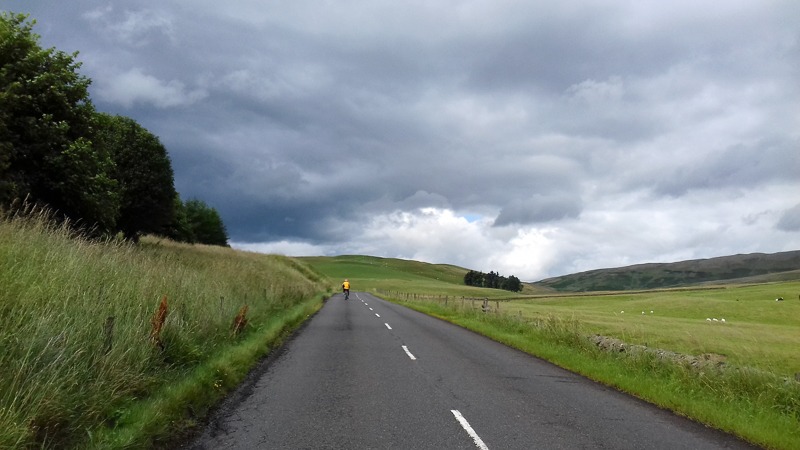 CM: Your thoughts on the cycling culture you experienced in Europe?
SRK: Just amazing. I couldn't believe it when a Porsche was waiting behind me while I climbed at 5-6 kmph, without honking. Buses and other big vehicles will stop and wait for clearance and then overtake, without disturbing you. I stayed there for 14 days and didn't hear a single honk!
Also there are cycling lanes throughout London and dedicated bicycle networks for touring. What else could we want?
If you stand outside King's Cross Station for sometime, you can see different cyclists zoom through traffic with ease and it's a delight for a cyclist. You see them parked everywhere, and you certainly feel that people do not consider a cycle as a poor man's vehicle.
Even people are so welcoming. During LEL, in wee hours, we slept at the entrance of a couple of houses, but they were never bothered by our presence. A person even offered us coffee, on getting to know that we are on the way to Edinburgh.
CM: What would be a ballpark figure of expenses that you incurred for LEL?
SRK: Just for the event with 10 days overall duration, in 2017 it was close to INR 1.5 lakhs, if you work with a tight budget. This includes fare for round trip, visa, event fee and stay before and after the event. The figure might increase depending on your lifestyle. The training, nutrition and gear for the event in India may cost another lakh and a half!
CM: Tell us a bit about the actual ride from the day!
SRK: Boy, I was excited. That's the first time in my life for which I had worked wholeheartedly and the moment was there, me standing in line with people of different countries waiting to explore unknown roads.
I used Ride with GPS on my mobile for navigation, created using GPS logs provided by organisers. It was very reliable and I almost didn't lose the way throughout the ride.
A feeling of ecstasy ran through me seeing the beauty of the English countryside. I felt every penny I had spent for the event and all efforts I had spent in training was really worthwhile.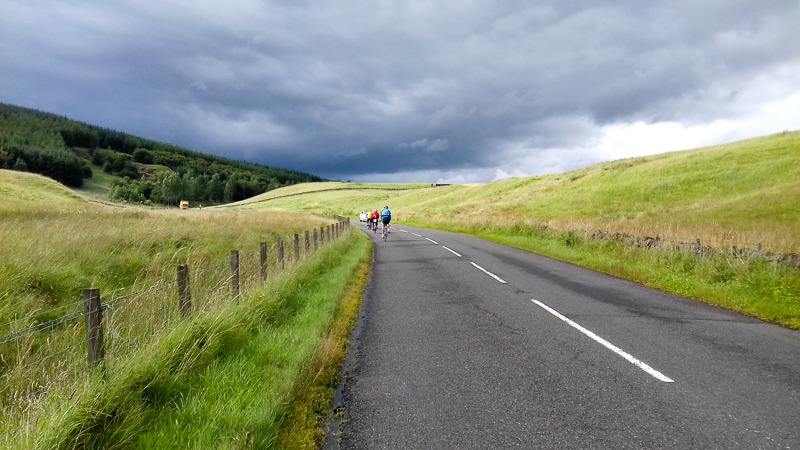 CM: How useful is it to have known faces around you when doing a ride of this length?
SRK: Brevets are events where one should be prepared to ride alone throughout the course if necessary. A lot of unexpected things may happen, you should be able to act according to the situation.
But saying that I won't deny having a known face around you is helpful. I must mention my friend Mohan Subramanyam, without whom, I may not have finished the ride. Whenever I felt low on confidence he was always there to push me.
It was the second and third nights, where we faced extreme weather conditions with the cold and rain.
I had thought about that moment many times in India and had all the gear to battle it. But that feeling was way beyond my imagination and my body couldn't take so much cold. Riding through the cold nights can be depressing, especially if you feel sleepy. In such times, it was Mohan who pushed me, reminding me of our timings and all the efforts we had made in training.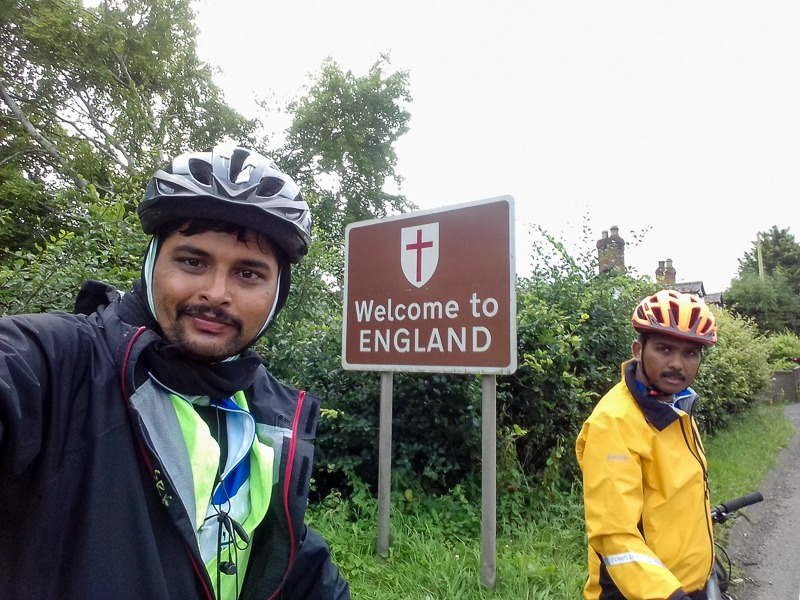 CM: What were the mistakes you made?
SRK: It is sleep management where I have failed primarily. I pushed on the first night without taking rest, which proved costly for the rest of the ride. On the fourth night I could barely sit on cycle. With 200 km left to finish the event, I was ready to give up and call it a day. Such was my helplessness, but I somehow manged to push on.
Apart from that, another reason was not choosing a proper cassette, I went with a 12-23 setup, as I felt that would be sufficient considering all the practice I had done. But those climbs are really steep at places and having a 12-28/32 teeth would have helped.
The final was the cold weather. However I planned to battle it; it was still colder than anything I had ever experienced.
CM: Will you go back to complete the unfinished business?
SRK: Of course, yes. My bicycle cassette still mocks me, whenever I look at it.
I want to go back there and finish the ride as well as enjoy it. That is not an easy task, in such challenging conditions, but I have to do it. I didn't realise it on that day, but it hurts that I couldn't make it in time after all the research I had done for two years and the time I had spent on training.
CM: Is PBP a future prospect for you?
SRK: Not this time. But yes when spending a couple of lakhs is not a big deal or when I escape the corporate jungle and make myself free without having to plan for leaves.
Snapshots from LEL 2017
These are velomobiles. That's a carbon body over a trike or recumbent for complete aerodynamic ride. They struggle a little in climbs, but you can never catch them in downhills.
Strava Route
If you would like to read the full log of Sayi's LEL experience with all the details, then check out his blog here! Make sure you get a cup of coffee first, it is a long read…
---