In September 2012, this ride was done in Spiti, Himachal Pradesh, India. It was a case of baptism by fire as it was the first opportunity of traveling on the saddle of a bicycle! Read on for the travel travails of the initiation into bicycle touring.  
Day 0 Kanpur to Kalka (by train)
A couple of months before the ride, I got my cycle on the 16th of July; a used Trek 4300V. Used bikes then, unlike today, were hard to come by. Beggars can't be choosers and I bought what was available. In this case, a frame size smaller than ideal. That deter me from…
…riding my first century five days after getting the bike! A month later on the 15th of August I did my second and the 22nd saw me ride my third and final century. Was I prepared? I had no idea.
On the 14th of September, almost two months after I got my bike, I left for Kalka by train. As always my travel didn't start well. It was raining cats, dogs and monkeys when I left home. I couldn't ride to the station; instead had to be dropped off in by car! I looked like a monkey sitting in the boot of the car with a cycle in hand.
I got my cycle packed (one sack to cover the seat) and booked into the luggage van at the railway station. As always I took my favourite position in the train, at the door. Luckily I met a soldier returning home on leave from the India-Burma border, who was an extremely friendly and cheerful fellow, he kept the entire cubicle entertained with all his stories of their 'adulterous' exploits!
Finding it very difficult to sleep meant that I reached Kalka at 5 the next morning looking like a zombie! I was ready to go after getting the bike released from the luggage office and giving it a thorough check.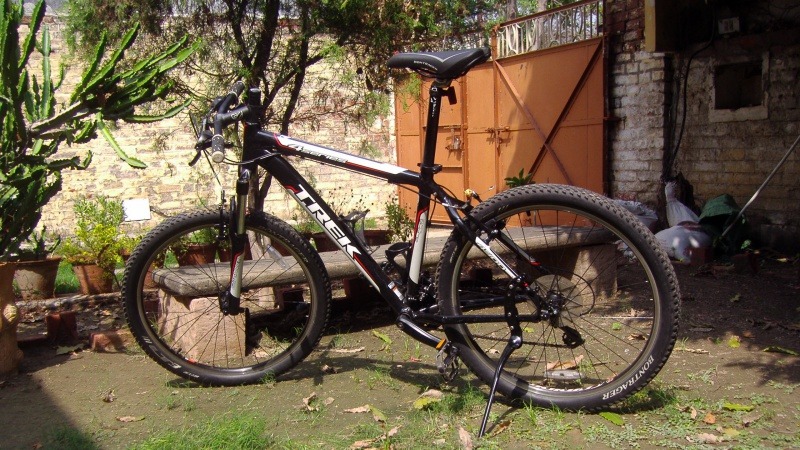 Day 1 Kalka to Shimla
The plan was to catch a bus to Shimla, get some rest there and start cycling the next day. As always plans got turned on its head. Buses wouldn't stop for a cycle! It takes time to load a cycle onto the roof of a bus and they aren't willing to do so.
The wheels of the cycle went round and round, since there wasn't any other option. This was the first time I was cycling long distance. Solo and self–supported. I didn't know what to expect. The first 10 km were difficult but once I found my rhythm the climb was substantially easier the rest of the way.
I had awesome food for lunch and the climb continued to Shimla. The last few kilometres into Shimla were quite a struggle. A few kilometres before Shimla, I took a break. A Scorpio pulled up, with some drunks in it. They asked if my Trek was a Hero or Hercules, which was a kick on my backside, as revenge I enquired if their jeep was a Sumo or a Bolero! That had the desired effect and they left me in peace.
Not before telling me that cycling was what those 'mad foreigners' do. Not something meant for us 'good Indians'. We should drink, smoke and drive!
In Shimla I realized it was a Saturday. Hotels were expensive. The impulsive decision was to ride to the next small town and stay there. Bad idea! After riding 2 km I did an about turn and returned to Shimla. A 96 km ride later, exhaustion and crept in and it was near impossible to continue.
I found relatively cheap accommodation near the old bus stand. Shimla isn't a place to stay for someone who dislikes crowds and dinner consisted of horrible food which was barely palatable. A walk around town had me diving for cover every couple of seconds, with tourists thronging the place. Disgusted and tired, I returned to my hotel to crash. The after effects of lugging the bike around in the train ensured that a couple of minor repairs needed to be done on the bike.