The second and third days from the cycle ride around the Spiti Valley in Himachal Pradesh, India in 2012.
Day 2 Shimla to Rivali
Waking up the next morning in Shimla was a terrible idea. My left leg was on strike, while the right was on a murdering rampage. Getting out of bed was a struggle. It was more a 'roll out of bed and hope you land on your feet' struggle. The hotel had an Indian style toilet, which compounded matters.
The leg press shenanigans ensured that I started from Shimla later than planned. My first sighting of something pretty, was not of a mountain, bird or stream, it was instead of a beautiful Contessa. A car which still looked like it could kick ass at least in the looks department.
On the bike, I couldn't pedal, I couldn't climb. Breathing was torture, muscles crying out in pain. Half of me wanted to ask for a lift from passing jeeps. The other half forced me to struggle on. Till Khufri the road climbs and till there I walked for the most part. I had breakfast there, Maggi and an omelette. Only then was I capable of pedalling.
The road from Khufri to Narkanda was ridden in relative comfort as the climb flattened out a bit. None of the hotel rooms there were below 1500 rupees, way too expensive for me. So I moved on. After Narkanda, the road descends for 37 km continuously and I loved every bit of it. Overtaking trucks and buses on a cycle is awesome.
Till the rear rack spat out a couple of bolts, almost dislodging the luggage. I spent about half an hour to repair it on the side of the road.
The road descends all the way till the Sutlej river, where it flattens out. On the flat bits, the pain in my legs once again voiced its opinion! Taking heed of said constant voice I found a room under a bar in a small town called Rivali. This was just 25 km before Rampur, but with no energy left to cover quarter of a century. I stayed the night there.
The bedroom provided a good view of the Sutlej River and that made me a happy man. I was asked to submit my driving licence as proof of identity and collect it the next day, which taught me a lesson for life…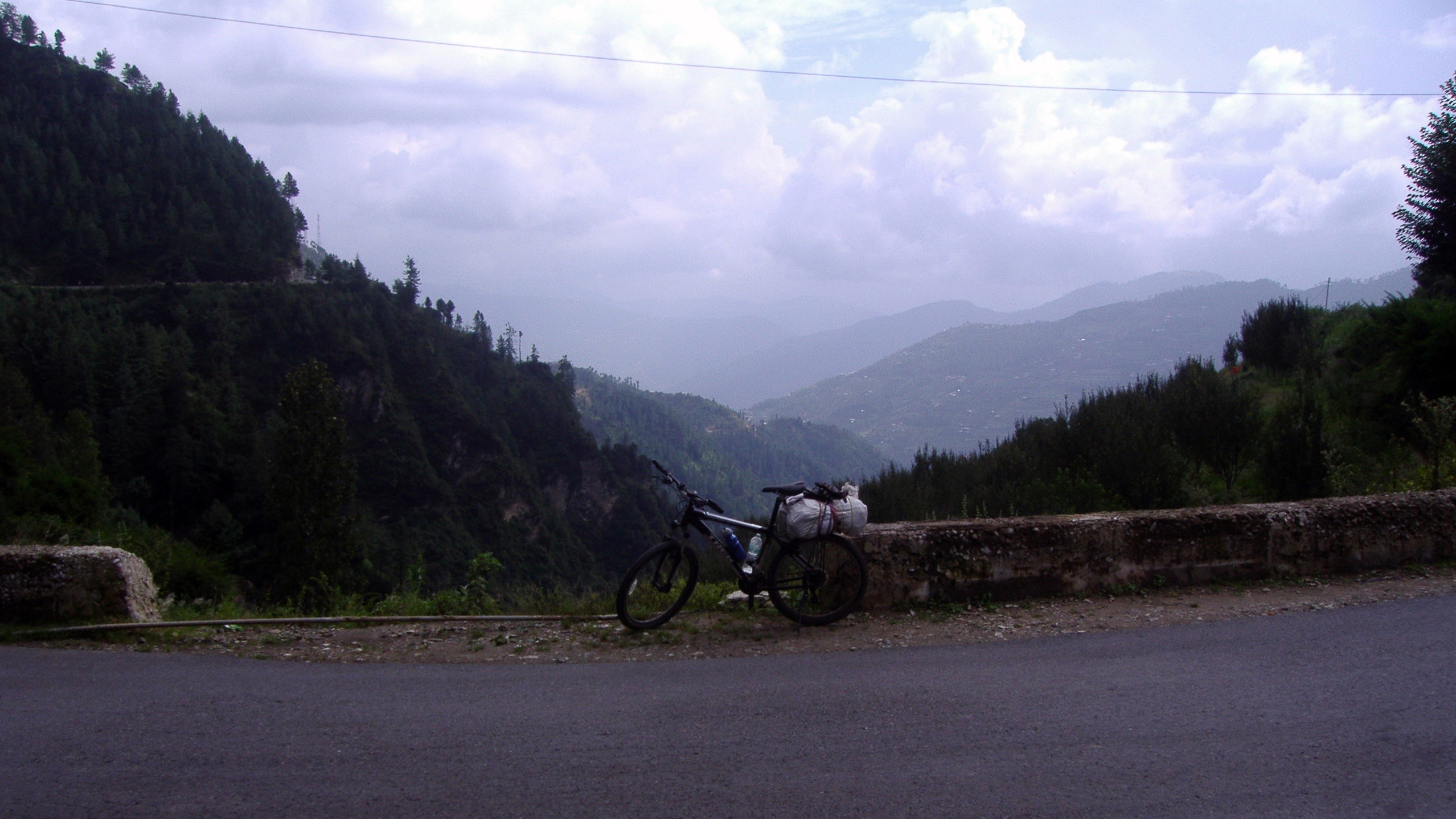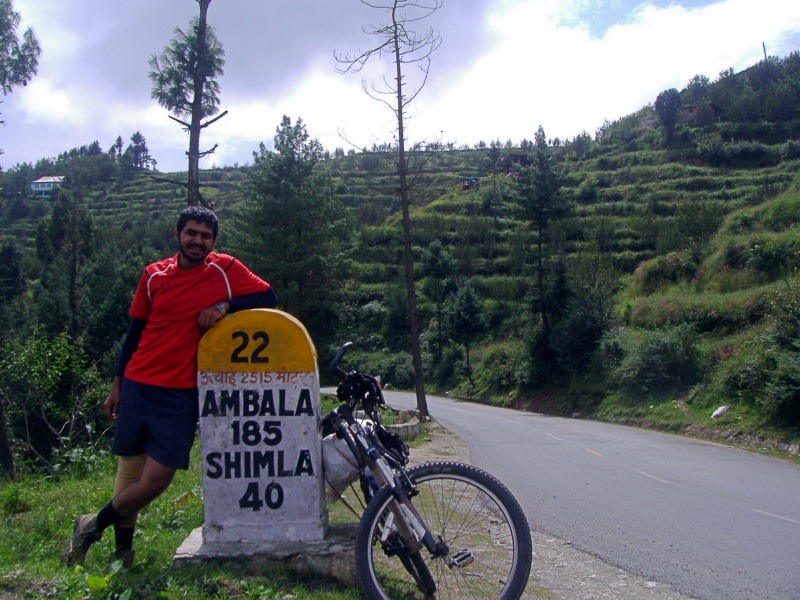 Day 3 Rivali to Jeori
It was a bad start to the day. Again!
After a good breakfast, I left and cycled downhill along the river for about 10 km. The river side was pretty and I stopped to take pictures when it struck me that I had forgotten my Driving Licence with the hotel guys. It was a stupid mistake which forced me to backtrack. This incident ensured that I made no mistakes again during the rest of the trip!
The road is undulating, broad with smooth tarmac till Rampur, it was a nice easy ride. Lunch was at Rampur, which is a terribly crowded town. It is the largest town in that region and if one requires any supplies, then it is the most hopeful place for the same.
At Jeori I found another room under a bar and chucked my stuff there. While carrying my cycle down a narrow steep flight of steps I slipped and fell, damaging my bike and self in the bargain. Damn, I had to get a painful tetanus shot. Good hot mutton momos did wonders to revive my tired spirit.
Jeori has a hot water spring, behind the temple immediately after the one horse town. Stop there to dip your legs if you are cycling through, it will be the perfect opportunity to enjoy the hot water!
The roads after Rampur were narrow and landslide prone. There was much less traffic from thereon. So the ride became even more enjoyable!