In April 2019, a self-supported ultra cycle race was organised, called the MangoTrans. A first of its kind in India, which will soon be followed by La La Land Ultra!
---
Self-Supported Ultra Cycle Race
There are those who want a shot of adrenaline in a short time. For these people there are closed circuit, sprint, XCO and downhill races. These races happen at breakneck speeds where you go a hundred percent balls to the wall from the get go.
Then there are stage races. Where you race for multiple days, for a certain number of hours everyday. You need to plan and strategize to finish all stages strong.
There are also lovers of long distance. Those who want to go the extra mile. Brevets have been the staple for these folk. It is a nice camaraderie infused ride where everyone goes home happy.
Except the competitive lot. These guys and gals are desperate to show they are the best. And thus was born the ultra distance cycle races. Starting off with RAAM (Race Across America). But these races, which have now spawned across the globe, are expensive. If you are not an elite athlete it works out far too uneconomical to participate.
Which brings us to the topic at hand. A self-supported ultra cycle race. For this format we have to return to the mecca of randonneuring, the Paris-Brest-Paris, or PBP as it is better known. This event which started in 1891 was a race till 1951 and it is exciting to return to its roots.
What Is…
In a self-supported ultra cycle race you land up at the start line with nothing but you, your bike and a little bit more. You then ride till the finish line unassisted. You get no help from the organisers, you have no team or friends to help you cross the line.
The rules are simple, the clock starts at the flag-off and stops once you cross the finish line. A route with check points is given which you must follow. Cross the finish line first and you win, cross it last and you still win. Well, kinda!
Typically around 50% of participants actually finish such races. If more racers start finishing, the organisers make the race even tougher in the next iteration!
Who Should…
…Race?
CyclingMonks eavesdropped on these conversations between organisers and prospective participants, which went something like this:
I race 100 km road races regularly. Can I race? Mebbe

I race multi-day stage races, MTB and road. Can I race? Mebbe

I have ridden many brevets of varying lengths. Can I race? Mebbe

I am a tourer and have ridden many countries. Can I race? Mebbe

I have done one of the above and am batshit crazy and love torturing myself on the saddle. Can I race? We welcome you with open arms comrade! 
Those Who Learn Their History are Blessed to Repeat it!
A century ago cycle racing had people looking after their own bikes and kit. But as the competition in the races intensified, slowly but surely, support was introduced.
Somewhere down the line, people wanted to return to the roots of cycle racing.
Enter IditaBike. A 320 km race. Started in 1987. In the snow! Yes, you read that right. It was in Alaska. Now the race is 1600 kilometres long…
A decade and a half after Idita, people realised that they might be easier surfaces to race a bicycle on as compared to snow! So they raced North to South in the USA from Montana to New Mexico, on mostly trails and gravel roads. The Tour Divide.
Arguably, the most famous self-supported ultra cycle race currently is the Transcontinental Race, which was first held in 2013. The route snaked its way from London to Istanbul in Europe.
A comprehensive list of global self-supported ultra cycle races is available here.
La La Mango. Err, what!
This madness has finally hit Indian shores.
In April 2019 the first ever race was held in Maharashtra, India. MangoTrans was a 500 km race, which started in Alibaug and finished on the Querim beach in Goa.
Along the way you got a chance to enjoy the delicious Alphonso mangoes, which the place is famous for! 2 racers took part in it, Neha Tikam and Pranav Thakur. 2 sounds too little for people used to big events. But one cannot help but remember, that the great RAAM started off with 4 participants in its inaugural year! The Great Divide Race saw 7 participants and the World Cycle Race saw 10 participants.
This niche sport is not everyone's cup of tea! Only Mad Hatters attend this tea party…
The next race, La La Land Ultra starts on the 9th of July in Manali and goes all the way till Turtuk, on the Indo-Pak border.
This brutal race will see racers climb a whopping 45000 ft., while pedalling at an average altitude of 13000 ft. This 680 km race will take you over most of the high Himalayan passes including the 17000+ ft. Tanglang and Khardung La!
Interested in punishing yourself on the saddle? Get in touch for the race here.
Race Philosophy
To get to know the philosophy of self-supported ultra cycle racing in India, we had a chat with Sumit Patil. The driving force behind these races along with Neeraja Kandala and Pushkar Kashalikar!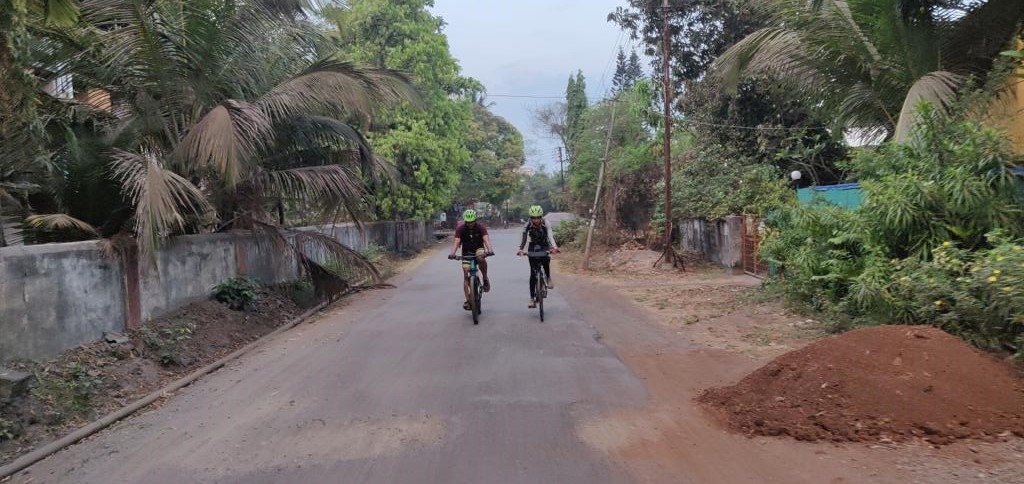 Why have a self-supported ultra cycle race in India?
Sumit Patil: We have a rich history of self-supported rides. There are documented rides from the 1940s as well. The race part of it was not explored, though randonneuring has been on for the last 9-10 years.
Self-supported racing requires less dependency. You don't need to manage a bunch of other things while racing. All that you need is to get your bike and go race long distance. The sense of achievement is 100% yours, because it is all you.
Someone who is randonneuring is capable of racing also. The parameters don't change. The ideology does.
There were a few people who misunderstood randonneuring and used it as racing for various reasons. These events which are not for racing are used as a pseudo race on a personal level.
These people should leave randonneuring for how it is supposed to be and if they really want to race then they should participate in a real race.
This sort of ultra race adds to the band of racing spectrum in the country.
It is more inclusive. It gives many more people an opportunity to race across that distance in a systematic format. You just need to take your cycle and yourself and go race. Without having to worry about a team, monetary and human resources.
In a supported ultra race, the race fee and additional resources are high enough to dissuade a large chunk of competitive cyclists.
Why choose the Konkan region to hold the first race?
SP: One of the ideas of having self-supported races is to provide a platform for people who want to go on a leisure tour as well.
Most of us need a precedence, not all of us are free-thinkers. The moment there is a race and when people get to know Neha did it in 70 odd hours. Then people who earlier hesitated get more comfortable about doing the same route. Maybe not in the same time, but even in twice the amount of time.
Ashish had been helping YHAI organise Mumbai-Goa rides from 2012 itself. While riding the route, we realised the route has a lot of potential. Not only on the physical front but spiritually also.
The ocean, ghats and the locals have an effect on a passing cyclist. The people there are relatively untouched by commercialisation. They normal behaviour re-instils your faith in humanity. Which is a need of the hour.
The route had two things, it had solid physical terrain to offer along with the soothing nature of humans and mother nature offering the ocean.
It was going to be demanding because it was really hot. Temperatures were hitting 45 degrees during noon. Another thing was mangoes.
That is where the name MangoTrans came about.
How were you keeping track of the participants to ensure that no one was taking a bus or a shortcut?
SP: When it comes to these kind of events. It is rare that those participating aren't crazy. Such people aren't the type to cheat. Those looking to cheat wouldn't venture out for a race like this!
We had people designated by us to keep an eye on the participants as they passed through. In this case it wasn't all that difficult since there were only two participants.
But we could use a spot tracker. In the next self-supported race, 'La La Land Ultra', we could use it. But it has its limitations. We wouldn't know the nature of the SOS being sent out. Is it a mechanical or a medical emergency?
We will have two base camps. One at Manali, the other one at Leh. We have explained the nature of the course to the participants. Even with helicopter rescue, by the time the medical assistance reaches a person in a critical situation, it would be too late.
So from a rescue point of view, a spot tracker will not really work. And as such we don't need spot trackers.
But to ensure that any of the racers are not up to any old tricks. At the end of the race we will gather all the participants data from the race and check it. Any anomaly will be looked into.
Racers will record their ride and that will be inspected. We will also make cadence sensors compulsory. Because if there is no cadence data on an uphill it is obvious they haven't pedalled up! And if someone is pushing their bike up a hill, the speed will reflect accordingly.
So the cadence sensor helps weed out anyone thinking of taking shortcuts!
What do you think should be the goal of a participant in a race like this, other than winning?
SP: Character Building.
Something like this needs to be experienced.
It changes you, it will humble you. Your approach to life will change. It really shows you your place.
The rawness of racing self-supported is going to leave an indelible mark on the racer.
Just finishing the race is the goal.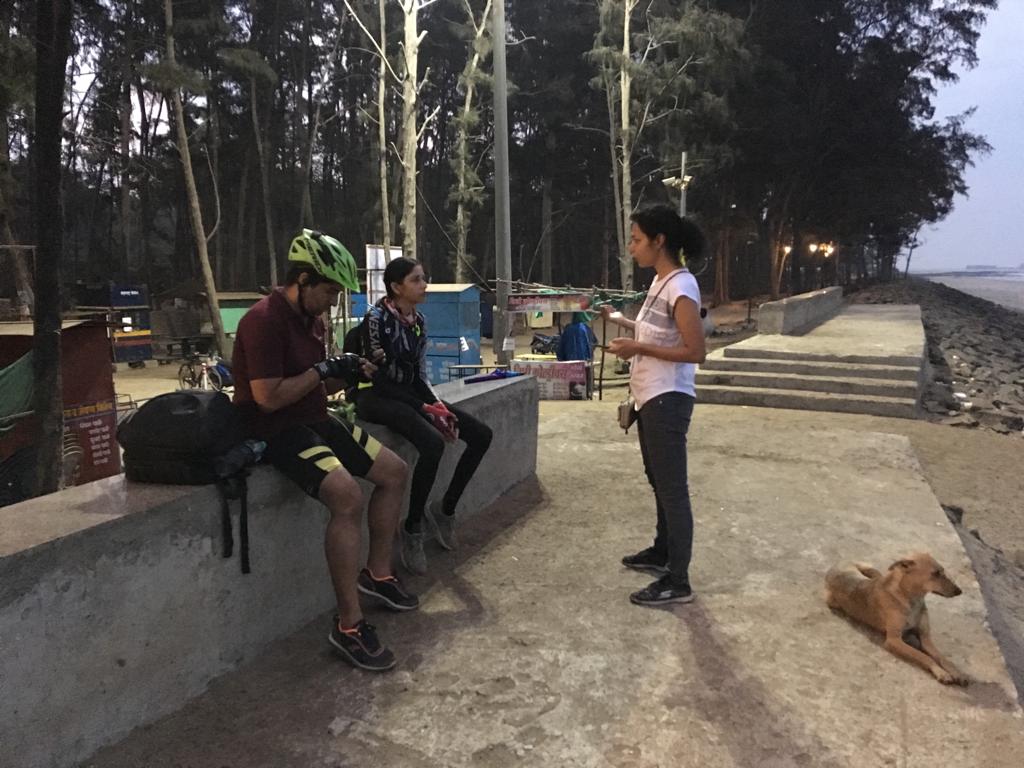 What sort of preparation should a prospective participant make to ensure completion?
SP: Physically, like how you would prepare for any other ultra distance event.
Of course just covering long distances isn't going to help in a place like Ladakh, for La La Land. Climbing helps.
It also helps you optimise everything.
Not just in the race but in life in general. Every bit of unnecessary clutter be it on your bike or life slows you down and needs to be gotten rid off.
Compared to a brevet of the same distance, how would you rate this in difficulty and complexity?
SP: Compared to a brevet of similar length, it is different because this is a competition. A different kind of psyche is required.
In the MangoTrans route, it was difficult because it didn't let you build a rhythm even for 10 km. The terrain is so rolling, that you have to continuously shift gears. Which really irritates you. And makes you question, "Why am I even here?"
It is being able to get over that moment. If we give in to that moment, the finish line never appears.
The heat and humidity were killing in MangoTrans.
The route also had ferry crossings with their timetables. So the racers needed to plan their ride accordingly. If they missed the ferry by 5 minutes, they would waste 40 minutes waiting for the next ferry.
Racers need to plan their rides really well in both MangoTrans and La La Land.
Study your route, study yourself and evaluate yourself in totality and set realistic targets.
For La La Land it would require considerable time spent on planning and training at altitude. It will be brutal, probably more than any other race in the world.
If you don't prepare properly, the race is going to kick your ass!
Do you provide the route or way points?
SP: There was a specific route given to the racers.
The ferry crossings helped in this regard, since you had to go through them. There was also no shorter route than what we chose.
The racers were given a cue sheet as well to make life easier for them.
A GPX file was given which was loaded on the RideWithGPS app on their phones.
Do you think races like the MangoTrans have a future in India?
SP: Self-supported racing will continuously grow in India.
It will not have mass participation like brevets, it is much more niche than that.
There will probably not even be 10% ultra self-supported races compared to brevets in the country.
What sort of a cycle is perfect for someone who wants to participate in the MangoTrans and La La Land?
SP: Nothing less than a hybrid with a rigid fork.
In either route we aren't racing in the wilderness.
Use as wide a tyre that can fit in your frame and play with the tyre pressure for the good and bad stretches of road.
A hybrid with a 35 mm tyre is perfectly fine. I use my road bike with 32 mm tyres for the route.
The total distance of bad roads is 10% of your total distance in La La Land. And that is bad roads, not trails.
Something like a gravel bike would be fantastic. It runs a more relaxed geometry than a road bike and much more aggressive than a touring bike.
It also boils down to how comfortable you are on your bike.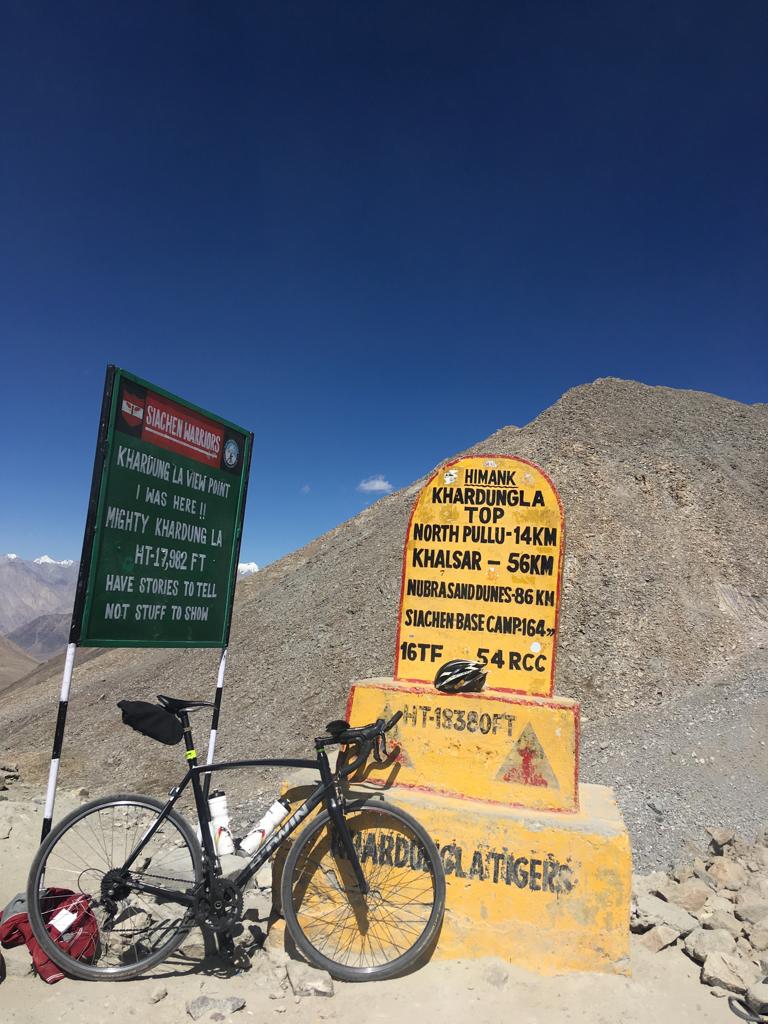 How many people signed up for MangoTrans and how many were there at the start line?
SP: 5 people signed up for the race. But the dates had to be shifted and eventually two people raced it.
What were the biggest challenges in organising this race?
SP: It is very difficult. Not in the conventional organising point of view. You flag them off and you are done!
That uncertainty of who is where and that unsaid responsibility. It is a kind of helplessness. There is nothing you can do, except wishing them well.
Mentally it is really tasking till the last person doesn't cross the finish line.
---
Interested in ultra distance cycling? Read Nitin Yadav's 1400 km brevet in India and Sayi Rama Krishna's London-Edinburgh-London brevet experience.
Read about the La La Land Ultra race held on the 9th of July.